Last time we talked about how that many summer missionaries go out from our churches to foreign parts proclaiming the popular but false gospel of our relationship with God being the basis of salvation. Some people took offense; others were appreciative. We continue with these thoughts today. May we yet see the gospel restored to the heart of our evangelism and Christian life. "Come now and let us reason together" Isaiah 1:18
The Wednesday Word, Jan. 14, 2009: The Gospel and our Relationship with God, Part 2
I thank God for summer missionaries, but not when they confuse the gospel with the fruit of the gospel. Many of the summer missionaries I have encountered believe that the gospel is all about their wonderful relationship with God. They insist that the foundation of salvation is found in an ongoing experience of relating to God. But this is not the gospel! Rather than making their experience of God the center of their message they ought to tell of God in Christ. They could, for example, tell of His cross as the greatest trading post in the world! After all, it is there, at the cross, that we exchange our unrighteousness for Christ's righteousness; our condemnation for His acceptance; our unworthiness for His worthiness; our inability for His ability: our death for His life.
Our dear summer missionaries and anyone else trying to preach the gospel, for that matter, ought to focus on Christ Jesus, the eternal Word who became a man and as a man neither sinned nor was conquered, but took the sins of His people at the cross and made them His own. We should proclaim that, in grace, He took responsibility for sins and thus these sins are all done away with in Him. Our sins were no match for His perfections and holiness and now, because Christ shed His blood for them, we can no longer find them! There is no remembrance of them. They are gone forever.
When we proclaim the gospel, we should tell that since Christ is our Savior, His righteousness is ours. Furthermore, we should make it very clear that this righteousness is not infused into us, but, rather, is found outside of us in our Savior, Jesus Christ. Our summer missionaries, like all of us, would do well to learn from George Whitfield, the great 18th century preacher who brought awakening to both America and Great Britain. He often, like the apostle Paul, "reasoned of righteousness" (Acts 24:25) by asking his listeners, "Is Christ your righteousness?" This is the great question! He would further ask, "Have you come to the place where you see your need of Christ's righteousness? Have you ever hungered and thirsted after His righteousness? Have you ever said, I want Christ with all my being, I want the righteousness of Christ for my own?" I know, I know---these are foreign words and thoughts for many today, but ministry like this from our summer missionaries and the rest of us would bring enormous glory to the cause of the gospel.
But what about our relationship with God? Is this not a vital gospel message? No, it is not! Notice, I didn't say it is not a vital message, it's just that it constitutes no part of the gospel! Our relationship with God, no matter how sweet it is, is not the gospel; it is the result of the gospel! Our relationship with God in no way declares us 'not guilty', but proceeds from our new verdict before God! At the cross we were reconciled and redeemed and, as a result, we can have a new, vibrant, relationship and friendship with God. This relationship, however, should not be confused with the finished work of our redeemer!
Although our relationship with God is not the gospel, we will, however, see this relationship grow and prosper as it is bathed in the gospel. The right to this experimental aspect of salvation is ours by purchase and it should not be neglected. It is important, then, in the light of the gospel, to ask ourselves whether or not we are , in reality, pursuing a relationship with Christ Jesus through His word! Is there a desire to talk to Him and to enjoy Him? Another thing we should ask is, "Have we, because of this new relationship, become Christ's friend?" Remember, I'm not talking about Him being our friend, -----that truth is not in question! After all, He's the friend of sinners and that qualifies us all as candidates for His friendship. The old Hymn is excellent when it says,
"Thou art the sinner's friend
So I thy friendship claim
A sinner saved by Grace
When Thy sweet message came"
But the big question is, are we friends of Jesus? Of course we know that He's an unfailing, loyal friend who always keeps His word. But Jesus says to his disciples in John 15:14, "You are my friends if you do whatsoever things I command you." Think about this; one of the things He has told us to do is to preach the gospel. He hasn't ever commanded us to go and tell people about how wonderful our life is. If we really want a relationship of friendship with Him we should start by getting the gospel straight.
Consider this: in every friendship there has to be truth. Jesus always spoke the truth to us. By the way, have you noticed that in human friendships there is often an element of hypocrisy? "What a beautiful baby" we say when in reality we think the poor child looks like a monkey. But Jesus is brutally honest with us. He tells us that there is no saving quality within us. He tells us that we are all, by nature, unrighteous. He tells us that we are entirely lost and our whole head is sick. It's not very flattering is it?
Then, He presents Himself to us as our only hope. He tells us that we should come to Him and exclusively rest on Him. We must believe this. You can disagree with Him if you like, but if you do, you are not His friend. You may be a friend to the church, but you're not His friend. Just try getting on your knees and telling Him that you are His friend, and then say, "But, by the way Jesus, you told us lies for I really am not that bad and neither are the others to whom I plan to witness." ---------You know that one won't fly!
Not only do we need to believe His truth about ourselves, we need to also believe the truth about Him. This is vital for our message! Jesus was born of a virgin: but there are rascals out there who say that they are Christians, yet say, "Oh I don't believe all that nonsense about the virgin birth". Well, if you are in that camp, you've every right to be …but don't call yourself a friend of Jesus. Again, try getting on your knees and telling Him that His Mother was an immoral woman and that He is a bastard! Well don't get upset at me! That's what you are saying! Reject the Virgin Birth and you make Him a bastard!
So are you Christ's friend? Then believe the truth as He tells it! Believe what He says about you and says about Himself. And above all else, tell the truth about Him. Tell of how he was despised and rejected and hung on a cross as a despicable thing. Tell of how men scoffed and hissed at him and tell that it was sin that placed him there on the cross. Tell of how He was treated as though He had committed the very sins of His people. Don't hold back the truth if you are His friend. And whatever you do, don't go around telling people about your relationship with God and think that by doing so you have preached the gospel.
May we send more summer missionaries than ever before; as Romans 10:13-15 says, "----How then shall they call on him in whom they have not believed? and how shall they believe in him of whom they have not heard? and how shall they hear without a preacher? And how shall they preach, except they be sent----?"
The gospel is the message of the good things God has done for us in Christ, in history, outside and apart from us. The person who tells others that they can have a relationship with God is telling the truth, but in stating this, he has not yet preached the gospel. The unsaved need to hear the gospel, the good news of Jesus Christ; they don't primarily need to hear about our relationship with God and about how good it has made us feel.
And that's the Gospel Truth!
A big welcome goes to our new readers in Alabama.
Please pray for us as we prepare to go to minister in the Yucatan peninsula of Mexico next week. We will be working with Walter and Cody Groover. Walter has been ministering in Mexico for 40 years.
The Wednesday Word, Jan. 21, 2009: The Wonder and Loveliness of Jesus
In Christ alone we discover who God is and what He is like. In Christ alone we also discover the standard of excellence for man. What a marvel Christ is ----God and man in one person; there has never been anyone like Him! Consider this; the greatest of people are usually flawed. Alexander, for example, was a great warrior, but you wouldn't have left him alone with your wife. Einstein was brilliant, but he was also a sex maniac. Patrick Henry of "Give me liberty or give me death" fame, unable to deal with his unfortunate wife's erratic behavior, sometimes locked her in the basement. Gandhi, the great peace-loving leader of India once paid a complement to Adolph Hitler.
The best of men are men at best, they are all flawed, all that is, except for Christ Jesus. In all the annals of human history, Jesus Christ remains the only one of whom it can be truthfully asserted, "He is altogether lovely."
He is altogether lovely because He is the out-shining of the Father's glory. He is the glory of God against whom we are measured and all fall short. Nevertheless, flawed and fallen as we may be, He has become our champion and has brought us back to God.
He is altogether lovely because He is the good shepherd who gave His life for His sheep. There He was at the cross, "Bearing shame and scoffing rude," and doing so without opening His mouth in His own defense.
He is altogether lovely because even though He is the shepherd, He is also the Lamb. The faithful guide is the flawless sacrifice; the great protector is Himself the awesome wrath offering. He Himself purged our sins! He is lovely!
People who have never been convicted of sin may think that they can enter Heaven by their good works. They are so awfully blind; they cannot see their need of having their sins taken away by Jesus, the Lamb of God. We were once like that, but when grace opened our eyes we became burdened by our sin and we realized that nothing and no one could take away our guilt before a holy God but Jesus. This made and makes Him altogether lovely.
Is He altogether lovely? If He is, then tell people about Him. What a simple message we have----What message? Here's the message, "Behold the Lamb!" We don't have to argue or be belligerent, we can simply tell about the Lamb. We don't have to despise or condemn, just tell about Jesus. He is lovely! We can help no one unless we point them to the Lamb. No one else can take away sin. No one else can bathe the conscience and clean it for it is Christ the Lamb who was slaughtered; it is Christ the Lamb who was the one final sacrifice for sin. He is lovely.
Not only when we witness, but also when we have fellowship one with another may we say, "Behold the Lamb of God." May He be the center of all that we do. May we be enthralled with His person, work and offices. May we think about Him, study Him and know all that we can about Him. May we examine Him, meditate on Him, worship Him and sing to Him! The more we are occupied with Him the more we will be transformed, the more we look unto him and feed upon Him, the more useful and gospel-driven we will become.
There was no greater wonder ever than that God should provide Himself as the Lamb for the sin offering. May we always be in awe of this! Angels marvel at this mystery of godliness, God manifest in the flesh. May we join with them in astonished wonder and never cease to be amazed.
May we always be filled with the wonder of the Lamb! He is not distant. He is here; He is not in hiding. Look at Him and see Him for who He is. He is the living Word, the Word made flesh, the Holy One come to earth as the sinner's friend. He is loveliness itself, filled with grace and truth. The more we feed upon Him as our Bread of life the more lovely He will become to us. Spurgeon said,
"Study Christ;---- the most excellent of all the sciences is the knowledge of a crucified Savior. He is most learned in the university of heaven who knows most of Christ. He who has known most of Him still says that His love surpasses knowledge. Behold Him, then, with wonder, and behold Him with thankfulness.
The Father opened the heavens to express His delight in His Son. The Father delights in His Son---do we? May we yet learn to delight in Him---may we yet be filled with wonder for the Lord Jesus. The more we delight our souls in the Lord Jesus the more we shall be changed into His likeness.
And that's the Gospel Truth!
Recently, I was given a marvelous little tract about a gentleman known as Jack the Huckster. I researched this character and discovered that Spurgeon made frequent mention of his story. This week I have compiled and amalgamated all that Spurgeon tells us about him and then I make a brief application. Here is Jack's story.
The Wednesday Word, Feb. 11, 2009: Jack the Huckster
Many years ago, in England, there was a poor man known to all as 'Jack the Huckster'. Some thought he was a half-wit, but as the story shows his mind was sound enough. Jack, a notorious, swearing drunkard, made his living by selling cheap goods and trinkets from door to door and one day, as God would have it, he listened to a poor woman, who was singing—
"I'm a poor sinner and nothing at all;
But Jesus Christ is my All in All"
As he went home he kept repeating these words to himself and God's Spirit engraved them on his heart. Jack trusted in the crucified Savior and was saved. His neighbors now became astonished at his constant serenity. Some of them had a world of doubts and fears about their own salvation and eventually they asked him if he ever doubted. "Well," he said, "I can't doubt but that I am a poor sinner, and nothing at all, for I know that, and feel it every day. And why should I doubt that Jesus Christ is my all in all? for He says He is."
Although he was a huckster and always traveling about, Jack wanted to join the church. So he went to the church and said, "I want to join." But the Elders had other ideas and challenged him with the words, "Jack you have been such a great sinner and you are unconverted," "Well," said Jack, "I don't know if I'm unconverted and I confess I am a great sinner—but—
"I'm a poor sinner and nothing at all;
But Jesus Christ is my All in All"
"Well then" they demanded "give testimony to your conversion experience" Jack quietly said, "All my experience is that "I 'm a poor sinner, and nothing at all, and Jesus Christ is my all in all." Try as they would, they could get no other testimony from him only,
"I'm a poor sinner and nothing at all;
But Jesus Christ is my All in All."
"Well," they said, "when you come before the church-meeting, the minister may ask you questions." "I can't help it," said Jack, "all I know I will tell you; and this is all I know-
I'm a poor sinner, and nothing at all,
But Jesus Christ is my all in all."
He was admitted into the church, and continued with the brethren, walking in holiness; but that was still all his experience, and you could not get him beyond it. "Jack," said one brother, "I sometimes feel so full of grace, I feel so advanced in sanctification, that I begin to be very happy." "I never do," said Jack; "I am a poor sinner, and nothing at all." "But then," said the brother, "I go down again, and think I am not saved, because I am not as sanctified as I used to be." "But I never doubt my salvation," said Jack, "because Jesus Christ is my all in all, and He never alters." That's all well and good!" said his questioner, "but I have my ups and downs." "I don't," said Jack; "I can never go up, for in myself I am a poor sinner, and nothing at all; and I cannot go down, for Jesus Christ is my all in all."
Then another Christian man said to him, "But you always seem so happy and pleased, Jack. How is it?" "Well" said he, "I ought to be happy, for—
"I'm a poor sinner and nothing at all;
But Jesus Christ is my All in All."
"But," said the gentleman, "I can't see how you can be always so happy and sure. I sometimes lose my evidences of salvation." "I don't," said Jack, " for nothing can rob me if I am nothing at all — and in the second place, `Jesus Christ is my all in all,'— and who can rob Him? He is in Heaven; I never get richer or poorer, for I am always nothing, but I always have everything for
"I'm a poor sinner and nothing at all;
But Jesus Christ is in my All in All"
"Another friend said, "I am at times miserable because I remember my sad sinfulness even since conversion." "Ah," said Jack, "you have not begun to sing—
'I'm a poor sinner and nothing at all;
But Jesus Christ is my All in All' "
Then another man asked, "How do you get rid of your doubts and fears? My faith frequently fails and I miss my sure hope in Christ. My frame of mind is so variable and my feelings so contradictory, what do you think of that?" "Think," said poor Jack, "Why sir I have nothing to worry about for,
"I'm a poor sinner and nothing at all;
But Jesus Christ is my All in All."
We can learn much from Jack the Huckster, especially the grand truth that Christ is all we need. Our trouble is, however, that Christ is usually not all that we want. Since we are constantly being offered new experiences and well packaged sanctification techniques, we must continually guard against growing tired of Christ Jesus our High Priest, Prophet and King and trading him for something else. Christ alone remains our only recommendation for perfection and heaven. We, no matter how much we advance in doctrine, must, like Jack, remain broken and dependant. The gospel will keep us in this sure place.
Yet, we so quickly forget the gospel. Instead of being satisfied with the acceptance of Christ we yearn for the applause of men and the recommendation of others. We even, at times, labor to commend ourselves to God and to each other. We boast of our attainments rather than glorying in the cross of the Lord Jesus Christ. We grow in grace and then congratulate ourselves! We make some spiritual advances then think everyone is just waiting to hear from us so that they may drink from our wisdom. We often puff ourselves up with pride. John Bunyan the writer of Pilgrim's Progress knew these dangers of pride too well. He tells of how on one occasion, just after he had preached he was approached by a brother who said, "You have preached a wonderful sermon." "Ah!" said Bunyan, "you are too late; the devil told me the same thing before I got down the pulpit stairs."
Unlike Bunyan, we quickly forget that we are nothing and that Christ Jesus is everything.
I'll leave you with three words of wisdom.
"Whatever comes in, when you go to God for acceptance, besides Christ, call it Antichrist; bid it be gone; make only Christ's righteousness triumphant."
Thomas Wilcox
"It is a proud spirit, that will not let grace be exalted, but puts self, in the throne of Christ, and his righteousness. It is a filthy and abominable spirit, and pollutes the man more and more: and God abhors it, as that which contradicts his most glorious plot."
Ralph Erskine
"I'm a poor sinner and nothing at all;
But Jesus Christ is my All in All."
Jack the Huckster
And that's the Gospel Truth
This week we begin a short series on 'The Gospel and the Guilty Conscience." Many believers are suffering needlessly from guilt. It's true that we all have much about which to feel guilty, but the gospel has radically dealt with this problem. Soli Deo Gloria!
The Wednesday Word, Feb. 18, 2009: The Gospel and the Guilty Conscience: Part 1
"Let us draw near with a true heart in full assurance of faith, having our hearts sprinkled from an evil conscience, and our bodies washed with pure water." Hebrews 10:22
The Lord Jesus is our ever-living, ever-glorious High Priest and, as His followers, we have the privilege, through Him, of enjoying full access to heaven. This access to heaven, however, has been given, not because of anything we have done or are doing, but rather because Jesus Himself is the living way. Our works as His followers cannot improve upon His finished and completed work nor can they add to His perfection. Christ is 'All in All'; He is the way to heaven and also the destination. He is the door and all that is inside the door.
Furthermore, because of our perfect Savior and His finished work we now have a guilt free life; ----- a life of abundance (John 10:10) which comes to us through the gospel. As believers we are to continually absorb ourselves in the powerful and energizing knowledge that God Himself came to this earth as our personal representative, undertook our cause, suffered and died for our sins and rose from the grave. As we steep ourselves in this Good News, this gospel, we are enabled to abandon our own righteousness, and see that because of grace alone we are now reckoned as being perfectly righteous with neither perverseness nor iniquity found in us (Numbers 23:21).
However, many church going 'believer-centered believers' are self-absorbed and focused on their condition. They are certainly not thrilled with Jesus. This is a direct result of the gospel not being preached, expounded and applied. Even for a genuinely saved person, a focus on self is not the way to peace! On the contrary, a self-focused life sets us up for serious attacks from the Prince of Darkness. Unless we are grounded and established in the gospel we have no protection against the ongoing onslaught of guilt and condemnation sent our way by Satan. When these attacks happen, unless the gospel has been grasped and embraced by us, the only options left open are those of despair and depression. The reality is, there are many believers dying with guilt instead of enjoying the abundant guilt free life of this 'so great salvation'.
When there is a steady diet of subjective preaching it causes believers to continually look inward to their hearts. When our heart and our spiritual condition become our focus we have set ourselves up to be ambushed by his satanic majesty (this is not to say that it is never right for the believer to be challenged about his heart condition, but a steady diet of that kind of preaching divorced from a gospel center actually destroys the very thing it is intended to establish.)
The gospel truth is this; in Christ, every believer is already absolutely and totally perfect and, therefore, free from guilt. One of our problems, however, is that, as believers, we often find it very hard to embrace such a message. Do you ever find that? Let's be honest, sometimes it's hard to put all our confidence and trust in an invisible Christ who somehow took our guilt way back at some point in history. Every now and then, when faith fails, we want something a little more tangible. Sometimes we think that there should be something extra that we can do or contribute to this business of salvation ---at least that way we could have something more 'solid' to rest upon. We want to make some kind of atonement for our sins, we want to show how sorry we are for our wretched failures and in that way demonstrate to God how deserving we are of His forgiveness. The great difficulty, nonetheless, with this type of thinking is that, apart from it being an insult to Christ, it makes God into someone we have to continually barter with, impress and appease.
There is an awful and confused caricature of God which often pops up in the thinking of those who are not gospel-driven. God is viewed, by them, as being the God of a clenched fist and angry frown who peers over the side of Heaven with a magnifying glass in one hand and a club in the other just waiting for us to step out of line. But nothing could be farther from the truth. For example, in Mathew 12:20 we discover some excellent truth about God. Jesus, as you know, is the best self-portrait God ever painted and in Matthew 12 we are told that He will neither break the bruised reed nor extinguish the smoking flax. If anything was ever a picture of weakness it is the bruised reed. It's been walked all over and crushed. That's the way so many of us feel. We messed up! We failed! We couldn't keep the marriage together! We can't keep away from pornography. We are guilty as charged. But the grace of God towards us is so amazing that we discover in spite of being in this beaten down condition, Jesus will not break us. For every failure Satan wants to smother us with guilt, but our Father in Heaven covers us with grace. Even in our greatest failures, Christ's grace remains unchanged and His throne of grace remains unshaken. I suspect this may make some of our self-righteous readers squirm. Alas, for them the welcome of grace goes only to the strongest and is denied to the weakest----spiritual Darwinism at its best!
God's grace in Christ is unfathomably huge. However, if we sit around all day meditating on our past sins then we shut out the gospel and live in condemnation. We may well mourn over our sins and their blackness, but we must ever refuse to be condemned and guilt-ridden by them. As we begin to become Christ-occupied we embrace that He has lived and died for us. Being Christ-occupied enables faith and confidence to grow in our hearts. We begin to see that Christ alone is our entire hope and righteousness. Faith sees and embraces that He is full of mercy, grace and compassion for His children. The old Hymn says it well,
There's a wideness in God's mercy,
Like the wideness of the sea;
There's a kindness in His justice,
Which is more than liberty.
There is no place where earth's sorrows
Are more felt than up in heaven;
There is no place where earth's failings
Have such kindly judgment given.
For the love of God is broader
Than the measure of our mind;
And the heart of the Eternal
Is most wonderfully kind.
There is plentiful redemption
In the blood that has been shed;
There is joy for all the members
In the sorrows of the Head.
'Tis not all we owe to Jesus;
It is something more than all;
Greater good because of evil,
Larger mercy through the fall.
If our love were but more simple,
We should take Him at His word;
And our lives would be all sunshine
In the sweetness of our Lord.
Souls of men! why will ye scatter
Like a crowd of frightened sheep?
Foolish hearts! why will ye wander
From a love so true and deep?
It is God: His love looks mighty,
But is mightier than it seems;
'Tis our Father: and His fondness
Goes far out beyond our dreams.
But we make His love too narrow
By false limits of our own;
And we magnify His strictness
With a zeal He will not own.
Was there ever kinder shepherd
Half so gentle, half so sweet,
As the Savior who would have us
Come and gather at His feet?
And that's the Gospel Truth!
The Wednesday Word, Feb. 25, 2009: The Gospel and the Guilty Conscience: Part 2
"For by one offering he hath perfected for ever them that are sanctified." Hebrews 10:14
We have already been delivered from condemnation and guilt at the cross. In Christ we have already received the gift of no condemnation. The Father will not and cannot condemn His blood bought saints because Christ has already taken away their sin. Christ is now seated in heaven where there is neither further offering for nor remembrance of sin. Our standing before God is now perfect because the work of the cross is perfect. Sins may interrupt our enjoyment of fellowship with God but they cannot alter our position before Him. Our righteousness is Christ's righteousness and it is both unchanging and complete.
Yet there are so many of God's people unable to find peace in their everyday life. They say that they don't "feel" right or don't "feel" saved. They are unsure and troubled in their faith. Instead of looking to Christ alone, they look into their own hearts, and find a distinct lack of comfort there. But why spend your time dwelling on your heart? There's nothing but a cesspool of blackness in there. You can absorb yourself pursuing the myth of a pure heart, but you will never find it …myths are too elusive. Begin to occupy yourself with Jesus … His heart was pure enough for all of us and still is. As Luther said, "When I look at myself I think it impossible that I could be saved: When I look at Christ I think it impossible that I could be lost."
The remedy for guilt, therefore, is not more self-effort, but more gospel! The more grounded we are in the perfect work of God in Christ the more we will see that Christ Jesus is our entire righteousness. God in His love, continually beholds us in Christ and sees us as perfect. In His free abounding grace He has given us eternal life. If, however, we fail to grasp this and have not been steeped in the gospel, our sins will easily grip us with despair. Then the thought strikes—-What if I'm not saved at all?
Brother Earnest Effort
To illustrate this, let me introduce you to dear Brother Earnest Effort. He's a decent soul, but alas, he has not been established in gospel truth. All he knows to do is 'to do'! He makes his efforts and his heart condition the center of his Christian life. Without knowing it, he is brewing himself a lethal cocktail! After continually taking stock of himself he sees the ongoing rottenness of his very being. After all, he lives with himself. Everywhere he goes — there he is. He has tried rededicating himself to God so often that his re-dedicator has just about worn out. He still sees his secret thoughts and they are not good. He knows the cesspool of filth that bubbles up at the most inopportune moments. He gets deeply troubled by the continual plague of lusts and wicked thoughts that bombard him, but instead of looking to Christ for deliverance he looks for comfort and aid everywhere else. He tries more discipline and gets up earlier to have his quiet time. He volunteers to help with the feeding program for the homeless. But still, everywhere he goes there he is! And Brother Earnest Effort is a member of a church. He sometimes hands out the bulletins and is on the greeting committee. His church is full of nice decent people who talk about the Christian life, but it's a church which does not have the gospel on center stage. Brother E. Effort takes his seat each Sunday and week after week Pastor Practical Preacher gets up and teaches the folks how they can have a better life, how they can be debt free, how to succeed in life, how to have a better marriage, why they should not gossip, how to overcome a bad temper and the like, but Brother Earnest Effort, while he appreciates all the new information he gets each week, remains deeply anguished, troubled and untouched. Brother Effort agrees with Pastor Preacher, but looks again at his heart saying to himself, "Pastor Preacher is quite right, I shouldn't gossip and judge; I shouldn't get annoyed and angry with people the way I do, but after all this time I still keep falling into these things. There's only one thing that must be the matter, I must not be saved!"
After several years of this, Brother Earnest Effort feels so condemned that he eventually drops out of Church life, separates himself from the church assembly and joins the ranks of the casualties and spiritual cripples! One of the ironies of the whole thing is, after killing him with legalistic subjectivism, the church then condemns him because he dropped out. Pastor Preacher says with pious voice, "He went out from us, but he was not of us; if he had been of us he would surely have remained with us". Thus Brother E. Effort is discarded and is left to wonder why it is that the Church is the only army on earth that buries their wounded!
What Brother Effort was not taught however, was that true guilt free victorious living can only be realized through continual exposure to the gospel. That's why the gospel is the essential message for believers. But Brother Earnest Effort never really got to hear the gospel because Pastor Practical Preacher pandered to the subjective cravings of his congregation. Brother Effort, therefore, never grasped the good news that the big issue wasn't him, but rather the big issue is the Lamb. Is the Lamb, a suitable sacrifice, —that's the issue! Was He qualified to die? Was He sinlessly perfect? In the Old Testament, the High Priest examined the lamb. If the sacrificial lamb was found to be without blemish or impediment it was reckoned as a fitting sacrifice and the guilty party went free. The priest examined the Lamb not the one who brought the lamb. If the lamb was accepted then the one who brought the lamb was accepted and reckoned as innocent in virtue of the fact that the lamb would die as his substitute.
So it is with us today. Our Lamb, The Lord Jesus, has been slain and because of His shed blood all charges against us have been dropped. The Father has examined Him and is satisfied. His sacrifice has been accepted and as proof of this Christ has been raised from the dead. This is the basis of the guilt free life! God sees your lamb, the Lord Jesus without flaw, spot or imperfection and that, therefore, is the way He sees you. Your sins have been perfectly purged by the perfect blood of your perfect High Priest and by that same perfect offering you have been perfected and sanctified.
"But," you ask "what happens when I sin?" You've got two options. 1) Beat yourself up over your wretchedness and try harder or 2) take your sin to the blood and confess that Jesus Christ has died for you and has been punished in your place. Then thank Him for His wonderful cross and His perfect work that has removed all your sins. Thank Him that He already looks on you as being perfect. Thank Him that He stooped to save you and then lifted you up to heaven and seated you in Him in the heavenly places.
And that's the Gospel Truth
The Wednesday Word, Mar. 4, 2009: The Gospel and a Good Death: Part 1
"Faith laying firm hold on an unseen Savior, faith resting on the promises of an unseen God--faith, and faith only, can enable a man to look death in the face, and say, "I depart in peace."
JC Ryle
Some years ago a surgeon at a hospital in Phoenix, Arizona, approached a well know preacher and said to him, "In the name of God pastor, would you teach your people how to die." The pastor's church was famous for its large, emotionally charged, meetings. Revivalists would stop by on their way through town and 'glory' filled meetings would take place. Excitement and blessings were standard fare, but when it came time to check out, no one knew how to die.
But does anyone really know how to die? Yes indeed, those who know and love the gospel understand how to have a good death. They know that death, the last enemy, is like a giant scorpion, but for the believer, its sting has been removed. As someone has rightly observed, 'Death stung himself to death when he stung Christ!'
The gospel releases us both to live and to die well. However, to both live and die well we need to know that the sin and death problem has really been solved. We need to ask ourselves, therefore, do we actually believe the gospel or is it just a theory for us. Do we, from the depth of our beings, trust that Christ Jesus is the One who has already thoroughly and finally dealt with sin and death (Hebrews. 1:3; 9:26; 1 Corinthians 15:21).
How wise we would be to continually bathe ourselves in the gospel. In the gospel, the Christ event, we discover that the Lord Jesus utterly defeated, disarmed and destroyed all the demonic powers that were displayed against us. He routed, stripped and expelled them in His awesome, sovereign, conquering act at Calvary (Colossians 2:15). If you believe this you will die well. If, however, you have spent your life focused on blessings and experiences you may well have to face death with an impending sense of terror. I have seen this! I have been called to deathbed scenes of church folk who have not been bathed in the gospel. Their church lives had been one of jumping from some new experience to the next. Having been exposed to a steady diet of believer centered preaching---- they were ill prepared to die.
Death is one of the most neglected issues in our churches. Let's face it, none of us like to be confronted with our mortality. Death is a dark and sinister subject for many of us. We prefer to equip ourselves for life rather than death. We don't wave at passing hearses and say 'Great stuff, I'm going to be in there one day.' We have, after all, a God given bias towards life. We were not created to die, but because of sin we all will. We have an unbreakable appointment with the last enemy: we can't dodge it; we must face it. Unless the Lord reTurns, 100% of those reading these words will die.
Many people try to put death out of their minds. One French monarch went so far as to not even allow anything about death to be mentioned in his presence. One day his secretary began to read out the words of a communiqué relating to the recent death of the King of Spain that began, "The death of the king of Spain," Instantly, the French monarch went ballistic saying, "What is that? What is that?" He was furious that such a word as 'death' should be mentioned in his presence! The secretary, a past master of diplomacy, then said, " There has been a circumstance which occasionally happens to Kings of Spain."
Some people are just as absurd as that French monarch; they refuse to face the fact that there is no way out of this life alive! So let's say it again, unless the Lord returns, 100% of those reading these words will die. Each one of us should, therefore, ask ourselves, are we preparing to die well!
In the gospel we see God's victory over death; we see that our sins are judged upon Christ, we see Satan exposed and stripped of authority. Because of the gospel, the reign of death has been replaced by the reign of life and grace. Paul tells us,
"For if by one man's offence death reigned by one; much more they which receive abundance of grace and of the gift of righteousness shall reign in life by one, Jesus Christ" (Romans 5:17).
He further states,
"That as sin hath reigned unto death, even so might grace reign through righteousness unto eternal life by Jesus Christ our Lord" (Romans 5:21)
To speak of 'reigning' is to speak of Kings and Kingdoms. This is why the believer can say that Christ Jesus has destroyed the Kingdom of Death. By faith we believe and are assured that we have already been translated and transplanted into another Kingdom, the kingdom of God's dear Son (Colossians 1:12). Although, we don't yet see the final manifestation of the rule of Christ Jesus, the gospel declares that God's Kingdom has already arrived in Jesus and that death has been both banished and abolished in Him. This is gospel truth!
Misplaced Love
One of our problems is, however, that many of us are ill prepared to die because we are too attached to this world. We are caught up in all that glitters! This is both a tragic and perilously dangerous state of affairs because the believer has been called to,
"Love not the world, neither the things that are in the world.
Furthermore, " If any man loves the world, the love of the Father is not in him."
(See 1 John 2:15, James 4:4)
The gospel, however, will kill the love of the world and prepare us for a good death. This is one of the many reasons why the gospel of Christ must be kept central in our churches. It will convert us, wean us from the world and cause us to yearn to see the Lord Jesus in all His exalted glory. As Luther said, "if we would only believe this gospel and constantly affirm it in our hearts, we would utterly despise all the pomp and vainglory that this world has to offer."
Fear of Death Removed!
The gospel not only takes away the love of this world and prepares us for death; it also takes away the very fear of death itself. We read,
'that through death he (Christ) might destroy him that had the power of death, that is, the devil; And deliver them who through fear of death were all their lifetime subject to bondage' (Hebrews 2:14-15).
When Christ Jesus laid down His life at the cross, He came into contact with the full force of death and absorbed it! He tasted death for us (Hebrews 2:9). He abolished death and brought life and immortality to light through the gospel (2 Timothy 1:10). This is excellent news: Satan and his henchman death have been utterly defeated. (See, John 12:31-32, Revelation 12:10, Hebrews 2:14-15). They are conquered enemies! The Lord Jesus has single-handedly overcome these two foes which combined to make a terrifying and monstrous beast. Christ Jesus has abolished death, "The King of Terrors" (Job 18:14), by his all-sufficient work on the cross.
The good news is that Christ has conquered death on our behalf. Of course believers give the undertakers just as much business as the unsaved, but for the believer, death is now a harmless serpent whose fangs have been extracted; it's a frothing mad dog without a bite and a raging bull without horns or legs. Since, in Christ we have already triumphed over death (Ephesians 2:4-6), nothing can give us more boldness in its face than the gospel.
When the gospel is restored to its rightful place in the church, Christians will again learn all that Christ's victory at Calvary means and thus discover how to die well.
And that's the Gospel Truth
The Wednesday Word, Mar. 11, 2009: The Gospel and a Good Death: Part 2
"Look by faith to your dying, buried, risen, ascended, glorified Lord. Nothing will more powerfully overcome both the poison and the fears of death, than the believing thoughts of him that has triumphed over it.
Richard Baxter: Directions for a Peaceful Death
In last week's Wednesday Word, we discussed how that, because of the lack of gospel driven ministry, countless numbers of Christians do not know how to die well. When a man is on his deathbed, he's not going to thank his pastor for having taught him how to be an emotional success in life. All the self-help and self-improvement techniques will be useless at that stage. On our deathbeds we will have a different set of priorities. Spurgeon says,
"— go and see some of our dying friends; go and talk to them about politics and they will look you in the face and say, "Oh, I am going from this time-state: it is a very small matter to me what political change will be carried out." You will not find them much interested in that matter. Well, then, sit down and talk to them about the weather, and how the crops are getting on-"Well, it is a good prospect for wheat this year." They will say, "Ah, my harvest is ripening in glory." Introduce the most interesting topic you can, and a believer, who is lying on the verge of eternity, will find nothing precious in it; but sit down by the bedside of this man, and he may be very near gone, almost unconscious, and begin to talk about Jesus-mention that precious soul-reviving, soul-strengthening name Jesus, and you will see his eye glisten, and the blanched cheek will be flushed once more-"Ah," he will say, "Precious Jesus, that is the name which calms my fears, and bids my sorrows cease." You will see that you have given the man a strong tonic, and that his whole frame is braced up for the moment. Even when he dies, the thought of Jesus Christ and the prospect of seeing him shall make him living in the midst of death, strong in the midst of weakness, and fearless in the midst of trembling. And this proves, by the experience of God's people, that with those who believe in him, Christ is and ever must be a precious Christ.
CHS: Christ Precious to Believers: Sermon No. 242
Sin introduced death to the human race: however, according to the book of Hebrews, Christ purged our sins before He sat down at God's right hand (Hebrews 1:3). We need to let this sink in! At the cross, Christ did away with our sins and uncleanness. At the cross, our sins were judged, punished and paid for before we had even committed them! If you believe this you will have a good death.
So how did Christ purge our sins? By his teaching? By his kind words? By his miracles? No "By Himself." He Himself purged our sins—He is the Lamb who has taken away our sins, He is the one, "Who his own self bore our sins in his own body on the tree." He is the One who "By his own blood entered in once into the holy place, having obtained eternal redemption for us." He is the one who "offered himself without spot to God" He is the One who gave himself for us; He Himself is our ransom! Believe this and you will have a good death.
So where are your sins? He has purged them! That means they are gone! Our sins and their filth have been effectively taken away, once for all! Look around you, where are your sins? —They don't exist—they are purged—they have been, not merely forgiven, they have been paid for by blood, the blood of the God/Man. Because of the cross we have been rendered clean! We sometimes forget that in the Old Testament the atonement, left the believers clean, Leviticus 16:30 says "For on that day shall the priest make an atonement for you, to cleanse you, that you may be clean from all your sins before the LORD." How much more then does the true priest, the Lord Jesus by His atonement declare us clean before God. Believe this and you will have a good death!
So where are your sins? I'll tell you where; God said, "I will cast all their sins behind my back." Where is that? Spurgeon tells us, "It is nowhere, for God is everywhere present, seeing everything. So that is where my sins have gone; I speak with the utmost reverence when I say that they have gone where Jehovah himself can never see them. Christ has so purged them that they have ceased to be." Our sins are now done away with in Him. Believe this and you will have a good death.
Although we were guilty, vile, helpless and judged worthy of death (Romans 1:18-3:20), in the gospel, God Himself came along side us in the Person of the Son and stood up for us. This is unspeakable mercy and immeasurable love. Christ Jesus, because of His great love for us, became our representative and bore our sins on the terrible cross. And He was glad to do it; He was willingly judged and found worthy of death, not for his own sins, but for ours. Believe this and you will have a good death.
When God publicly placarded Christ as a wrath offering (Romans. 3:25; 1 John 2:2), He really dealt with our sins. Our sins were really punished in Christ, really paid for and really put away. If you embrace this you will have a good death.
Being justified, we are now accounted as innocent and free from our sins in the eyes of the Judge. Our sins have already been punished and it is, therefore, not possible for God to find any sin in His people. In God's courtroom there is no double jeopardy. A penalty cannot be legally demanded twice. No believer can be charged, therefore, for a debt that has already been fully paid on his behalf. Rest in this and you will have a good death.
Christ has gone on to prepare a place for us that where He is we may be also. He is already in Heaven, His work is finished, His salvation is perfect, complete and all-sufficient. Do you, from your heart, believe this? The Lord Jesus Himself has personally removed every barrier that blocked our access to Glory. We will not perish, we have and will have eternal life—this is a guaranteed gift to all believers (John 3:16). All that remains to happen is for the unveiling of the fullness of everything that has already been accomplished in Christ. Rest on these things and you will have a good death!
The Christ who was crucified is risen and you are reckoned in Him as perfect and righteous before God. That's the way God sees it and who are we to argue with Him? We are free from sin, already judged righteous, pure, perfect, and are sitting at His own right hand in heavenly places. The believer who, by faith, rests in these gospel truths can face death in quiet confidence.
And that's the Gospel Truth
PS One of the ways to prepare for a good death is to fill ourselves with gospel truths found in the Word. To help you to do this, you may want to look up these scriptures, study and memorize them, Romans 8:33, Romans 8:34, Rom 8:35-37, Romans 8:38-39, John 5:24; John 10:27-30; Isaiah 44:22; Romans 4:4-8; Hebrews 8:12; Isaiah. 40:11; John 6:37; 1 Corinthians 15:55; 2 Corinthians 5:1-4, 6-8, John 11:25; 2 Timothy 1:9-10.
Blessings
Miles
The Wednesday Word, Mar. 18, 2009: Did Jesus Die Well?
The more majestic Jesus appears to us, the more confidence we will have in Him in both life and death. Never was Christ more regal than when He conquered death at Calvary. It was there, at the cross, that he did away with sin, destroyed demonic authorities and brought about the 'death of death' itself.
To see something of the awesome nature of the cross we must remember that there was no connection between Jesus and death. Jesus had life in Himself; He was not merely the giver of life but was life itself! It lacks accuracy to say, therefore, that He was divorced from death since they had never at anytime been joined or related.
Death was for sinners, but Christ was born sinless and had lived sinlessly. There was, consequently, no reason within Him to die! He had neither broken the Law nor disobeyed the Father thus death had no claim over Him. No power on earth could kill Him. He was not exaggerating when, speaking of His life, He said, "No man takes it from me, but I lay it down of myself. I have power to lay it down, and I have power to take it again" John 10:18. His death, then, was an intense manifestation of His royal power for He willed it, choosing the very moment when He would dismiss His spirit. What immense sovereignty Christ demonstrated in and by dying!
But consider this, when Jesus hung on the cross, the One who is 'the Life' actually tasted death (Heb 2:9). Many a man has died without tasting death. For some, death comes in an instant, but Christ's death was slow and painful. There, at the cross, He was roasted alive in the fires of wrath. He fully tasted the consequence of our sin. It was not the physical pain that made the cross so awful, it was our sin. Jesus alone knew the exceeding sinfulness of sin. He had an acute abhorrence of sin, yet He willingly bore our sin to redeem and purchase a people for the glory of God.
Throughout the ages, many of God's people have derived wonderful help and comfort from meditating upon how their Savior faced death at the cross. The cross was Christ's deathbed and it instantly confronts us with an extraordinary picture of faith. Remember how, as Christ died, He quoted scriptures and prayed? In Hebrew culture it was customary to audibly repeat the first line of a Psalm so that others around could either repeat the Psalm or meditate upon it. Jesus in this manner repeated the first line of Psalm 22 then "occupied His thoughts with speaking to Himself and to God in the words of this Psalm" (See John Stevenson: Christ On The Cross).
Yet, some say that Jesus didn't appear to have had much faith since He thought that the Father had forsaken Him. Nothing, however, could be farther from the truth. Christ had not lost His faith in God; rather He called out to Him! This is not the action of someone who has suddenly realized that God is not there, but is the act of one who, by faith, embraces the reality of the God who always is. Nevertheless, as our substitute, at that point in time, there was a judicial forsakenness. There, when He hung on the cross as our representative, our sins came between Him and the Father. Jesus bore the very forsakenness due to us. He was forsaken in our place and in our stead.
Does this have any bearing on how believers will die? Indeed it does! It means that God will not and cannot forsake us since Christ was forsaken in our place! Christ, because of His love for the Father and for us, has endured our separation from God on our behalf. Believe this and you will have a good death.
Notice also, that as well as having the Word on His lips and prayer in His heart, Christ died with full confidence in God saying, "Father, in to thy hands I commend my Spirit!" He gladly and joyfully delivered Himself into the safety of His Father's hands. That's confidence and faith!
In conclusion, let us briefly ask whether or not gospel believers, like their Master, know how to have a good death. Let's see what they said as they died.
"I see Heaven open and Jesus on the right hand of God."
Thomas Cranmer, Archbishop of Canterbury (1489-1556), burnt at the stake for believing in Justification by Grace through Faith.
"Is this dying? Is this all? Is this what I feared when I prayed against a hard death? Oh, I can bear this! I can bear this!"
Cotton Mather, (the most famous of the late 17th century New England Puritan preachers).
Christ is worth more than ten thousand worlds. O let me catch a glimpse of Thee, and then drop into eternity.
Watts Wilkinson: 19th Century gospel preacher.
I shall go to my Father tonight. My work is done; I have nothing to do but go to my Father.
Lady Selina Shirley, Countess of Huntingdon: 1707-1791: ardent financial supporter of the gospel.
Now I have not long to live. The time of my departure is at hand. I am going to my desired Heaven. I am most willing to die. I have, blessed be God, nothing else to do but die. Death is my best friend next to Jesus Christ. I am sure I will be with Jesus Christ when I die.
William Gouge; Gospel Preacher, Writer 1575-1653
"I am going to him whom my soul loves, or rather who has loved me with an everlasting love, which is the sole ground for my consolation."
John Owen—one of the greatest of the Puritan thinkers.
"Into Thy hands I commend my spirit! Thou hast redeemed me, O God of truth."
Martin Luther
Isaac Toms an 18th century gospel preacher said on his deathbed, "I perceive I am slipping into eternity." A visiting minister began to say to Him that he was going on to receive a great reward to which Toms replied, "Sir when I arrive at the world of blessedness, I shall shout, Grace, grace!"
When his doctor told him that his pulse was growing weaker, Augustus Toplady, the 18th century preacher and hymn writer replied, "Why, that is a good sign that my death is fast approaching and, blessed be God, I can add that my heart beats every day stronger and stronger for glory." A few days later when sensing the imminent loom of death, he burst into tears into tears saying, "It will not be long before God takes me, for no mortal man can live after the glories God has manifested to my soul."
There are many, many such illustrations from the deathbeds of God's people. But what if, when we are on our deathbeds, we are too far-gone to remember any of the gospel promises? That's a good question that can best be answered by again pointing to the deathbed scene of a dear saint of God. Some years ago, in Scotland, an elderly Christian was in terrible distress on his deathbed. "Oh, Pastor," he said, "for years I have relied upon the promises of God, but now in the hour of death I can't remember a single one to comfort me." The pastor replied, "My brother, do you think that God will forget any of His promises?" A smile came over the old man's face as he calmly and joyfully said, "No, no, He won't!" Praise the Lord, now I can fall asleep in Jesus and trust Him to remember all His promises and bring me safely to Heaven." Peace flooded his soul, and a short time later he died.
And that's the Gospel Truth!
Today we begin a 2 part series on "The Gospel and Gandhi." He was doubtless a great political leader, but he was clueless as to the true nature of the gospel.
The Wednesday Word, Mar. 25, 2009: The Gospel and Gandhi: Part 1
Gandhi, the great liberator of India, once said, "If Christians would really live according to the teachings of Christ, as found in the Bible, all of India would be Christian today!"
Many well meaning Christians have since seized upon those words and have attempted, at times, to make the rest of us feel guilty about the many deficiencies in our Christian living. And you know what?----- there's some truth in the things that they say about our lifestyles. They're right when they say that our Christian behavior ought to make us stand out from the society around us. They're right when they say that we ought to be more loving, generous, kind and forgiving. The difficulty is, however, that we can say these things and preach about right Christian living, but if the gospel is not the center of the message, there will be no change in the listeners. It is only the good news of Christ's cross and righteousness that will effectually kill sin and cause us to grow in grace. John Berridge confirmed this when he said that, in the days before he understood the gospel, he preached on morality so much that after several years there wasn't one moral person left in his parish!
But back to Gandhi! Gandhi was genuinely distressed by the racism and hypocrisy which he encountered in Christian churches! But was Gandhi correct in his analysis? Would India have become Christian if all the Christians had followed the teachings of Christ? No sir---not by a long shot!
Gandhi, a Bible reader, like countless others, failed to grasp that there is no such scripture that says, "The gospel of a Christ-like life is the power of God unto salvation." Of course the gospel changes us, and people notice the change, but the gospel that delivers nations is the gospel of Christ! The gospel that brings salvation is centered in Jesus, not in our Christ-like behavior! Our lives, no matter how spotless can never qualify as the gospel.
Someone once said,
"You're writing a gospel, a chapter each day...
By the deeds that you do, by the words that you say...
People read what you write, whether faithless or true
Say, what is the gospel according to you?"
Cute, but moralistic balderdash! The gospel has already been written and written in blood---God's blood! The gospel is not about "the deeds that I do", but rather about the deeds that Christ has done!
"But" says someone, "isn't it true that Christians are supposed to be loving and kind?" Yes indeed, that is true ----see John 13:35, John 15:12 and Eph 4:32. However, to assume that people will flock to become Christ's disciples because they see the love in the redeemed community is to invest these scriptures with more meaning than is intended. We are to love one another, but our loving one another will not get people right before God. Just as no one is acquitted before God on the basis of having a changed life, so no one is suddenly inspired to flee to God for mercy merely by simply observing our Christ-like behavior.
Alas, subjective preaching has conquered many of our pulpits. "If you want peace," the preacher says, "then say this wee prayer!" Gone it seems is the need to come as a sinner before the all-holy God believing and trusting that Christ alone is the sinner's substitute!
The focus from beginning to end is now set on the believer, his condition and experience. In many evangelical circles nowadays, the ground of salvation is actually seen as the inward experience of new birth. Regeneration, in the de facto thinking of many, has replaced Justification by Grace through Faith as the basis of acceptance before God. Rather than, by faith alone, embracing Christ alone, people are now being taught to look to an inner experience. And as for growth in grace, rather than continuing to look unto Jesus, the believer is being taught to focus inwardly, on his condition.
To influence people for Christ we must have a spotless life, they say. However, no matter how Christ-like we are, people will not get saved by merely observing us. Indeed, they might want our peace, but they will have to go to the cross to get that; sure they might want our joy, but they need a substitute who has lived and died for them to have that, and of course they might want our guilt free conscience, but they need a perfect High Priest for that.
In subjective Christianity, Gandhi's words resonate with many for they have fallen for the lie that the power to get others saved lies within them, in the condition of their hearts and in their behavior!
The truth is, if all of India, or any country for that matter, is to come to Christ, then the gospel of Christ must be restored to its rightful place. Our churches need to once more, become gospel driven! Since Christ, His person, work and offices are the center and heart of the gospel, He needs to be proclaimed loudly, clearly and continually.
May God raise up a new generation of gospel driven Christians.
As CJ Mahaney says,
"If there's anything in life that we should be passionate about, it's the gospel. And I don't mean passionate only about sharing it with others. I mean passionate about thinking about it, dwelling on it, rejoicing in it, allowing it to color the way we look at the world. Only one thing can be of first importance to each of us. And only the gospel ought to have that place in our hearts."
P.S. Would you like to know whether or not you are gospel driven? To find out, ask yourself these following questions.
With which are you absorbed? (Answer A or B)
1.
(A) your personal righteousness,
(B) The vicarious righteousness of Christ?
2.
(A) the condition of your faith
(B) Christ's faithful obedience on your behalf?
3.
(A) your self-crucifixion
(B) His crucifixion?
4.
(A) your new life
(B) His sinless life?
5.
(A) your experience of Christ
(B) His experience for you?
6.
(A) your love for God
(B) His love for you?
7.
(A) The depth of your personal surrender
(B) The depth of Christ's personal surrender?
8.
(A) Your victorious life
(B) His victorious life on your behalf?
9.
(A) Your attainment
(B) His atonement?
10.
(A) The work of the Spirit in you
(B) the work of Christ for you?
If you answered "B" in all 10 questions, you have a grasp of the gospel, but better yet, the gospel has a grasp of you.
And that' the Gospel Truth!
The Wednesday Word, Apr. 1, 2009: The Gospel and Gandhi: Part 2
Gandhi, the great Indian statesman said, "If Christians would really live according to the teachings of Christ, as found in the Bible, all of India would be Christian today." Gandhi, an admirer of the Lord Jesus, refused to become a Christian citing inconsistencies among the supposed followers of Christ. However, his rejection of Christ exposes him as a seriously flawed man! According to the very teachings of Jesus, Gandhi, by refusing the testimony of Christ, made God a liar.
In John 3: 33 we read, "He that hath received his testimony hath set to his seal that God is true"
Faith receives the testimony of Christ and in doing so, declares that God has told the truth about Jesus.
But Gandhi was no man of faith! He wanted a different testimony of Christ than that which the Bible declares. Gandhi could not and would not believe that every time Jesus spoke, God spoke. Gandhi, a committed Hindu, rejected the truth of Jesus as the final and full revelation of God and thus made Jesus a liar! Of course Gandhi never went so far as to call Jesus a liar, but he made him one! Yet he insisted on showering the Lord Jesus with all manner of compliments.
I've met many like Gandhi. They say, "I believe in God, but I'm not sure about all this Jesus business. ----I think Jesus was great, but He was not God!" However, when folk believe in God, but won't accept Jesus Christ for who He is --- this makes God a liar!
As John said, "he that believeth not God hath made him a liar, because he believeth not the record that God gave of his Son." 1John 5:10
So why didn't Gandhi become a Christian? After all, he paid endless tributes to Jesus, hailing Him as a great man and wonderful teacher. Jesus gave us the answer when He said,
"And this is the condemnation, that light is come into the world, and men loved darkness rather than light, because their deeds were evil" John 3:19
The cause of Gandhi's unbelief was that he loved the darkness and hated the light! What a proof of his depravity! All unbelievers are like that---------It is not just that they are in the dark, they love the darkness—they prefer ignorance, error and superstition to the light of the gospel. And, are you ready for this?----- the reason why Gandhi loved the darkness and hated the light was because his deeds were evil.
"Oh no," someone says, "Gandhi didn't believe in Christ because of the hypocrisy of so-called Christians." No sir! That was merely an excuse! The way Jesus taught it is that people don't believe in Him because they love their sin. Unbelievers love spiritual darkness. They're just like a cockroach! Have you ever gone into a kitchen in the middle of the night and turned on the light? Look at those cockroaches run! They hate the light. Likewise, expose unbelievers to gospel light and they run for cover. They throw up smokescreens, excuses and denials, but all of this is a sure sign that Christ's words are true---men love the darkness!
When we are sharing the gospel, we must remember that, according to Jesus, unbelievers love the darkness---they love their sin. I often tell people this when running into brick walls as I'm witnessing, --------"Now brother, don't you think that it's a wee bit rude to say that?" What me? Rude? I would never be rude. But Jesus would. He is rude enough and honest enough to expose all excuses. And He has every right to do so for He is the sovereign ruler of heaven and earth! He exposes the unregenerate human condition. He reveals that unregenerate, unsaved man loves his sin!
Humanly speaking, people do not want to become Christians for one reason and one reason only, and that is that they would rather stay in the dark than come to the light and admit and face who they really are. The unregenerate not only cannot see---they don't want to see! This is the verdict. Light has come into the world, but men love darkness. This is why if we are to be saved it must be by the power of God!
Gandhi, in spite of all his platitudes about Jesus, loved darkness instead of Christ. He refused to acknowledge that he was a fallen, depraved, lost sinner, "without strength," and without a spark of spiritual life. He refused to acknowledge that he was utterly incapable of saving himself and of doing anything which could meet with the approval of the all-holy and sin-hating God. Gandhi, in his folly, welcomed Jesus the great teacher, but rejected Jesus the sacrificial Lamb! He could not accept Jesus as the only way to the Father. He rejected Jesus as the truth about the Father; he dismissed Jesus as being God manifest in the flesh and he would not accept Jesus as being man's only hope. He despised the Gospel as being the revelation of pure grace and unmerited favor to lost hell-deserving sinners—he rejected the good news from heaven which offers everything to those who have nothing. Gandhi's self-righteous heart could not tolerate this message!
There is something entirely amazing in the gospel---- God humbled Himself, became one of us and laid down His life for us---this is astonishing----yet some people, like Gandhi, see nothing in it at all!
I'm reminded of the story of the curator of an art gallery. He was immensely proud of his collection of fine paintings, but was rather intolerant of the 'cultural Philistines' who sometimes came to view them. One day as he was walking through the gallery he heard a sightseer comment, 'Oh what an appalling picture! I can't understand why they should hang such a eyesore in public.' Incensed, the curator stepped forward, turned to the visitor and said, 'Sir, the merit of these paintings is not in question. It is those who view them who are on trial!'
Likewise, Gandhi's conclusion about the 'insufficiency of Christ' put him on trial and declared him guilty. Gandhi's verdict of Christ exposed him as a master of darkness. He wanted a Jesus who taught interesting, moral things, but wanted nothing to do with the exclusive revelation of God as found in Christ alone. He wanted nothing to do with the only savior who takes away sin. He rejected Christ as his substitute and chose rather to worship his million Hindu gods! And then he turned around and lectured Christians as to how they could find success for their message! What a cheek!
No thank you Mr. Gandhi. It is you who is on trial, not our Master and Savior, the Lord Jesus Christ!
And that's the Gospel Truth
The Wednesday Word, April 15, 2009: The Prison Doors Opened!
"But now is Christ risen from the dead, and become the firstfruits of them that slept. --1 Corinthians 15:20
An Irish graffiti artist once wrote, "God is dead, Buddha is dead, Mohammed is dead and I'm not feeling well myself!"
Even though he got it wrong about God, he was right about the two religious leaders. In the light of this, have you ever considered that most major religions are actually following the teachings of some dead guy? But here's some good news, Bible Christianity is not like that. Our leader is very much alive. It's true, He was dead for three days, but He then, as we remembered last weekend, He came bursting out of the grave in resurrection power.
The resurrection of Christ proves that everything Jesus ever taught was true. Had He been a liar, He would have stayed in the grave. But not only so, the resurrection also tells us that our sins have been actually bought and paid for by Christ alone!
Let me illustrate. Let's say that you are living abroad and you break a major law of that foreign country. You are sentenced to jail for three years, but you appeal to the authorities for mercy! They come back to you and say, "Hey, the law's the law! A crime has been committed and has to be paid for. You have to go to jail for three years." Then you say, "I know someone who may be prepared to help me. What if a substitute served my sentence in my place?" The authorities then reply, "Under our law, that's acceptable. If you can find someone to serve your entire sentence, we will allow that!
Let's say then that you find a willing substitute who is prepared to be treated as though he were you. He goes to prison and is punished on your behalf and in your stead. This is great! But consider this, the entire time he is in prison you don't see him. Three years pass by and during that time, you can't rest easy! You don't know for certain that your crime has been paid for. You assume it has, but you have no evidence! You have no assurance!
Then one day the prison doors open and out walks your substitute. Because your sentence has been served, he's free; he's been released from prison! YOU NOW KNOW FOR CERTAIN THAT YOUR OLD CRIME HAS BEEN PAID FOR! You now know for sure that no one can charge you with that old offense. You now know with a certainty that the law is no longer after you. You have served your sentence in the person of your substitute. Your substitute is out of jail and is walking free, therefore, you are free indeed!
Jesus, our substitute, paid our debt. On the cross, He paid for our crimes! He was punished for every single sin that we had ever committed or will ever commit. In Christ alone, justice was fully satisfied and to demonstrate the reality of this, Jesus was raised from the dead! He's now alive and we are, therefore, totally and completely free! No one can now bring a charge against God's elect (Rom 8:33)! We have already been punished in the person of our substitute! Our substitute is alive. He is risen from the dead. Satan, the accuser of the brethren (Rev 12:10) may cry out in his fury and hatred saying that we deserve death, but his accusations cannot be heard since our sins have already been laid on Jesus. The resurrection is proof that His payment has been accepted and that we have been punished in full.
The resurrection is our receipt that all our sins have been bought and paid for by Christ alone! Because of the doing and dying of Christ, God Himself will never open up a case in His court against us to re-examine our wickedness. It is finished. Christ is risen!
Today, Jesus' tomb remains empty. He is not there for He is still alive and will be forever! His resurrection and empty tomb will forever be our assurance that we have been fully justified. The resurrection is a graphic illustration that all charges against us have been dropped.
And that's the Gospel Truth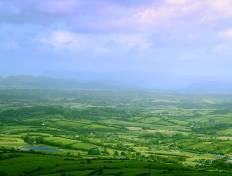 The Wednesday Word, April 22, 2009: The Gospel And The True Church
"Father Abraham, who do you have in heaven? Any Episcopalians up there?"
"No. No Episcopalians."
"Do you have any Presbyterians up there?"
"No Presbyterians."
"Do you have any Independents or any Seceders?"
"No, we do not have any of those."
"Have any Methodists up there?"
"No, no, no."
"Well who do you have up there then?"
"We do not know those names up here. All who are here are Christians, believers in Christ, men and women who have been cleansed by the blood of the Lamb."
"Oh, is that so? Is that the case? Then God help us. God help us to forget all party names and to be Christians in deed and truth."
George Whitfield
I've often been asked, "Which is the True Church?" That's a great question! After all, in America alone there are, according to the Encyclopedia of American Religions, over 15,000 denominations, sects and groups.
I remember growing up in the Presbyterian Church in Ireland and being fully persuaded that God was, 'one like unto us', a good Presbyterian. Then one day I met some folk who were equally certain that the Almighty was a Methodist. Afterwards, the Elim Pentecostals came along with an implied conviction that God was one of their number, following which some Roman Catholics friends declared God to be, without doubt, one of them since He had, they claimed, founded their Church.
So back to the question, which is the "True Church?" Before we answer this, it's important to recognize the question lurking behind that question. What so often is really being asked is, "To which Church do I need to belong in order to be right with God?" Perhaps you have sometimes thought, "If God has a True Church out there then I need to belong to it."
Knowing these concerns regarding membership of the "True Church" the cults massage this idea for all it's worth. Each cult claims to be the 'True Church" and that everyone else is wrong. They claim that God has raised them up and it is, therefore, incumbent upon us all to join their number and believe as they do.
Of course, we must face the claims of any group designating themselves as, the 'True Church' with the simple question, "Are they correct?" If they are correct and they are the 'True Church' then we all should join them. After all, if God has set them on earth as His 'True Church' then we really have no business being separated from them. If, on the other hand, they are not the 'True Church' as they claim, we must equally recognize that they are the offspring of hell, spawned by the Devil, the Father of Lies, and that we have no business being associated with them in any manner. It matters not if the Church in question traces its origin to antiquity or is of the 'Johnny Come Lately' variety, if they falsely claim themselves to be the 'True Church' outside of which there is no salvation then let them be accursed (Galatians 1:6-8).
But how do we know whether or not those who claim to be the 'True Church' are mistaken? It's really quite simple. We must measure what they say by the gospel. They claim that salvation is in their community, but the Bible claims that salvation is in Christ alone (Neither is there salvation in any other: for there is no other name under heaven given among men, whereby we must be saved Acts 4:12). But they ignore this scripture and counter that Christ founded their Church and the way to get to Christ is by being in their number. They are the ones, they say, who have been entrusted to impart grace to their members. But this is utter nonsense! There is only one mediator between God and men, the man Christ Jesus (1 Timothy 2:5). We, therefore, need no Church to mediate between God and ourselves!
The gospel exposes the error of any group masquerading as the 'True Church' for the gospel tells us that redemption is in Christ Jesus and not in any Church. Ephesians 1:7 is clear on this point saying,
"In whom (Christ, not the Church) we have redemption through his blood, the forgiveness of sins, according to the riches of his grace."
The cry of the New Testament is to,
"Believe on the Lord Jesus Christ, (not The Church,) and you will be saved (Acts 16:31).
We are to entrust our souls to Christ, not to the Church. Never ever do the Apostles direct people to put their confidence in any Church. No Church was nailed to the cross, Christ was.
Jesus Christ is always the object of true faith. He, not any church, is the rock on which we rest with full confidence. We are to look "unto Jesus (not the church) the author and finisher of our faith (Hebrews 12:2). Jesus said, "Come unto ME (not the church) and I (not the church) will give you rest." (Matt 11:28)
But where is the True Church and where do we find it? The True Church is in Jesus Christ alone! All who have trusted Him and His substitutionary work on their behalf are already in that True Church. Adolph Saphir makes a wise observation saying;
"We ask Christ, "Where is the Church?' he says, "The Church is where I, the Crucified One, am trusted and loved." We ask Christ, "What is the Church?" Christ says, "My body." "Why do you persecute Me?" He said to Paul, and Paul never forgot that word and all his doctrine of the Church developed out of that saying. Again, if you ask the Church, "What is the Church?" the Church begins to speak of Christ and points to Him. She says, "We are in Christ. We desire not to be found in ourselves, having our own righteousness, but to be found in Him. He is all in all."
Adolph Saphir: Christ Crucified: Lecture 3, The Believers View of the Cross.
Since we already are members of the True Church, by faith in Christ alone, we don't have to join somebody's notion of the same to get right with God. We already are "in Christ". In Him we are members of the one True Church, therefore, to trust in membership of some earthly organization, no matter how ancient, is to desert and abandon the gospel.
The 'True Church' doctrine and the gospel are diametrically opposed to each other. They both offer the same thing ---acceptance with God. So which position is correct? They both can't be true. Either acceptance with God is found in Christ alone or by belonging to the 'True Church'----Either/or…. take your pick! If a church can make you accepted with God then you don't need Christ crucified.
The 'True Church', regardless of the name on the front door, claims to alone have got it right. One of the many evils of this doctrine is that it tends to give birth to religious tyranny (the worst of all the tyrannies). When any Church represents itself as having power over the eternal destiny of its adherents, then it can rule its people with an iron fist. When the members view themselves as being in the 'True Church', then they will find it difficult to ever disassociate no matter how distasteful they find that church. In their minds, if they leave the 'True Church' they are facing hell fire. They are living under bondage and tyranny and are thus far removed from the freedom of the gospel!
Finally, another problem with the "True Church" teaching is that it breeds elitism. After all, they think they are God's special people on the earth, because they are His 'True Church'. They are, they think, the only ones who have it right, therefore, they assume that God must look upon them with special favor. This kind of thinking, then, finds itself in direct competition with the gospel for the gospel confers special status on everyone who by faith accepts Jesus Christ as substitute and savior. In the gospel, special status is conferred on us in Christ alone plus nothing.
The gospel, when properly applied and understood, is a threat to the 'True Church' teaching. If people begin to grasp the application of the gospel then there is no further need for the 'True Church': it becomes redundant. No longer will the 'Church' be needed to get one right with God. That means that if people find out that the way to God is in a perfect Person, not in any church, the membership of the so-called 'True Church' will drop. And if attendance dropped so would the Church income. That's all too risky a prospect! And that is why any group claiming to be the 'True Church" will never preach and apply the gospel and that is also why any church which preaches, expounds and applies the gospel can never fall for the error of the 'True Church' doctrine.
And that's the Gospel Truth!
The Wednesday Word, April 29, 2009: Washed in the Blood!
"Unto him that loved us and washed us from our sins in his own blood" Rev 1:5.
In this day and age of 'enlightened', progressive thinking we hear less and less about being washed in the blood of Christ! We are told that such language is outmoded and meaningless in today's culture. But is it? I don't believe so! Let's look for a moment then at what it means to be washed in the blood.
To be washed in the blood means that we are identified with Jesus in His death. The blood of Christ cleanses us, not because it is a 'heavenly detergent, but by totally immersing and identifying us in and with the death of our Substitute. To be washed in the blood means that legally we have been crucified with Christ. His death was our death; His punishment was our punishment. We are now cleansed by His blood---- which is another way of saying that we have been made partakers of the death of Christ. Because the blood has been applied to us we are legally counted as those who have paid the penalty of the broken law in full.
We were once covered and saturated entirely with guilt and under sentence of death, but our substitute, the Lord Jesus shed His blood and washed us clean. In God's eyes, that blood represents both his death and ours. He died as our substitute. The blood is shed for us and in that way death, which is the law's penalty, is reckoned legally to us. Legally we have died. This is good news! We have been crucified with Christ and have undergone the death sentence; as a result, our guilt has passed away. We are cleansed; we are washed in His blood.
This is good news from the good news. This is good news that tells us, not what we have to do, in order to be saved, but tells us what Christ Jesus has done to actually and effectively save us. Let's be clear on this; only that which God has done in Christ Jesus on our behalf can deliver us. Deliver us from what? From the wrath of God for starters! But there's more! IN THIS LIFE, it is only as we grasp that Christ's blood has cleansed, covered and paid for us that the troubled conscience can come to perfect peace.
There is no other way to be freed from guilt than by applying, by faith, that which the blood
has accomplished. Every question that a guilty conscience can put, is fully answered by the blood. When your conscience condemns you and tells you that God is angry because you have sinned, it is then that you need to preach the gospel to yourself. You need to say, " Self, theblood of Christ has cleansed and washed you. God does not condemn you today because Hehas already condemned Jesus at the cross 2,000 years ago!"
That Christ Jesus poured out his blood as the sinner's substitute is God's declaration that He loves us and loves us righteously. In the gospel, righteousness and love embrace; our sin is condemned and judged in the person of our substitute, the Lord Jesus. The shed blood of Christ is shed instead of ours and God willingly accepts this substitution because He is satisfied with Christ alone.
In spite of the fact that there are those who, while professing to be Christian, slight and scorn it, God is well satisfied with the blood. Believers, therefore, dare not minimize its importance. God is unchangeable when it comes to the importance of the blood for the honor of His Son is bound up in the same. The blood of the gospel is God's own blood (Acts 20:28); the shed blood was the blood of the God/Man. It was the blood of Him who was and is the brightness of Yahweh's glory, and the express image of His person (Hebrews 1:3). How then is it possible that God can overlook any affront or indifference to the blood? He cannot!
If we reject the blood we reject Christ. If we reject Christ we reject God Himself.
And that's the Gospel Truth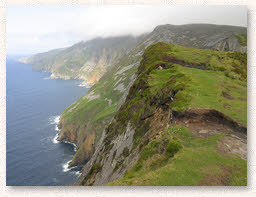 The Wednesday Word, May 6, 2009: The Priest Who Saves to the Uttermost
'Wherefore, He is able also to save them to the uttermost that come unto God by him, seeing he ever lives to make intercession for them."—Hebrews 7:25.
One of the biggest words in our language is the word "Uttermost." No one has ever seen the uttermost nor traveled there. We have mapped the earth, pinpointed the stars and measured the distances between the planets, but in spite of all our learning and knowledge no one has located the uttermost!
The uttermost is like the horizon; it's always further on. Our understanding of God's love is like that. Just when we think we have begun to have a handle on it, it is then that we see that He loves us to a deeper extent than we have yet understood or imagined. He loves us to the uttermost! We read in John 13:1, "Having loved his own he loved them to the end (lit. the uttermost). The fullness of His love is beyond the next horizon; it is to the uttermost. His love is always greater than we can fathom. Its fullest extent, the uttermost, is always farther on.
When we look at Christ's incarnation and life of obedience on our behalf, our understanding, helped by the Spirit, glimpses a measure of His love for us, but we are so dull that it remains only a glimpse. When we look at the cross we continue to get a sight of His love, but again we can't grasp its fullest extent because the complete appreciation of His love is always further on. We are loved to the uttermost, but we have not yet arrived there in our understanding. Much as we grasp the wonderful things of the gospel, we are faced with a love that is greater than our comprehension, a love that is always further on.
Notice now in our verse that we have a Savior who not only loves us to the uttermost, but who is also able to save us to the uttermost. He saved us at the cross and now, as our ever-living High Priest, He richly applies that salvation.
When we look at the cross we see that He is able to save us because He did not save himself. We see that He is able to save us, because he took our guilt and condemnation. We see that He is able to save us because He satisfied divine justice. We see that He is able to save us because when He died, we died. He is able to save us because He, as our penal substitute, has loved us and paid for us to the uttermost. But He did not leave things there. Our savior priest is able to save: not only because he died, but also because he ever lives to make intercession for us. That same Priest who died on the cross is alive never to die again. That same Jesus who was buried in the tomb is living. He ever lives to make sure that His purchase is saved to the uttermost.
And He is well able to save. Many a doctor has wanted to save a patient, but was not able. Many a parent has been willing to transfer the suffering of their child to themselves, but they could not. The will was there, but there was no ability.
The wonderful thing about Jesus, however, is that He is not merely willing to save; he doesn't just try to save or do His best to save, but He is ABLE to save to the uttermost all those who come to God by Him.
Christ Jesus succeeds where everyone else fails! He saves to the uttermost. He saves with an all-sufficient omnipotence. He takes us at our worst and saves us to the fullest extent of His power and love. He died for us and ever lives to ensure that everything He purchased for us is applied!
What an amazing gospel. Christ died, Christ is risen, Christ has ascended to the right hand of the Father and He now ever lives to make intercession for us. He is alive with the power of an endless life and as such He guarantees that His blood is applied. He ever-lives to pledge that we will be saved. He ever lives to guarantee the redemption which was paid in full at Calvary! As the Hymn writer said
"Five bleeding wounds He bears, received on Calvary
They pour effectual prayers they strongly plead for me
Forgive Him O forgive they cry
That ransomed sinner must not die."
Christ saves all who come to Him. He saves completely with an exhaustive, all-encompassing salvation. The Christ of the cross is now the High Priest of heaven interceding for us as the perfect mediator. Christ Jesus died on the cross, but unlike the priests of the Old Covenant, his death did not signal a cessation of His ministry. Jesus rose from the dead and as our Great High priest entered glory and presented us before God. And now, right now He is guaranteeing the entire purchased blessing that he obtained with His precious blood.
And that's the Gospel Truth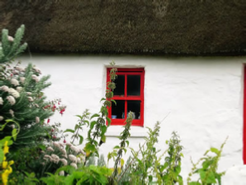 The Wednesday Word, May 13, 2009: Becoming Gospel Driven!
Jesus is the Good News! He is the sum and substance of the gospel! But what does that mean? Do these facts interpret how we approach life? In other words, are we gospel driven in our attitude to life?
To be gospel driven we need to know the entire gospel and its applications. In doing so, the gospel driven believer will not permanently camp on any one part of the gospel to the exclusion of the others. In the gospel, for example, we are presented with Christ Jesus, the God/Man. The gospel declares His incarnation and impeccable life. These are essential gospel truths, but we dare not stop there and make these facts the sum total of our gospel. There is much more!
By the way, if the Gospel stopped with the incarnation and sinless life of Christ then no one would ever have been saved! That God came to earth as a genuine, sinless human is precious gospel truth, but it is not the entirety of the good news! The incarnation in and of itself saves no one! The incarnation is the beginning of the good news; it is the Alpha, but not the Omega.
The gospel in its fullness tells us more. It tells us that Christ was born and lived sinlessly, but it also tells us that Christ was crucified; Christ died. Christ was buried; Christ rose again; Christ ascended to heaven. Christ sits at God's right hand as our "Advocate with the Father," (1 John 2:1) and "ever lives to make intercession for us" (Heb 7:25).
These are the great facts of the good news. They are so few and simple that children can learn and grasp them. They are brief statements, but God's wisdom, mercy and grace flow out of them. The gospel driven believer knows this! These are the things that God has done for us in the person of Jesus and on this person and work we rest our entire confidence. It is finished!
For a full gospel, therefore, we must have the entire gospel! However, simple as the constituent parts of the gospel are, we must not stop with them for there is even more to the gospel than these simple facts of history. For example, the gospel presents us with the person of Christ; but who is He? The gospel declares the answers to this question. The gospel teaches us that in the person of Christ we have a perfect representation of God for if we have seen Him we have seen the Father (John 14:9). In Christ we also have,
The Perfect Prophet,
The Perfect Priest,
and The Perfect King.
In Christ we have,
The Lamb and the Lion,
The Way and the Door,
Grace and Justice,
Mercy and Holiness,
The Friend of sinners and the Hater of sin,
The Life and the Light,
The Resurrection and our Destiny!
These are all gospel truths, but for the gospel driven believer, there's even more than these wonderful facts! To be gospel driven, we must seek to know and live in the applications of the gospel. We must know, for example, that Jesus not only came for us, but that He also came as us! This is an often forgotten truth! He not only lived for us, He also lived as us! He not only died for us, He also died as us. He not only rose for us, He also rose as us. When He ascended, we ascended. When He received the approval and the welcome of the Father we received it also! He is our man in Heaven. He is our representative. He has done everything as if we had done it ourselves.
This means that at this very moment God is thrilled with you! Do you believe that? He is well pleased with you! Do you agree with that? At this very moment you are accepted in the Beloved One! But you say, "This cannot be true for I am such a failure as a follower of Christ." That may well be the case; you may indeed be the hugest disappointment you have ever met! But in the light of that, there is no better time to preach and apply the gospel to yourself! This is one of the characteristics of the gospel driven Christian! He preaches the gospel to himself!
The issue with God today is not you; it's the Lord Jesus. You are not the center of all things, Christ Jesus is! It is the Father's verdict of Christ that is of central importance! And what is the Father's verdict? His verdict of Christ is "This is my beloved son in whom I am well pleased"(Matt 3:17). That is why today you and I are, "Accepted in the Beloved," the Lord Jesus! You may be dejected and distressed when you look at yourself, but preach the gospel to yourself and apply it. Speak to yourself, for example, in the words of the hymn writer and say,
"Arise, my soul, arise; shake off thy guilty fears;
The bleeding sacrifice in my behalf appears:
Before the throne my surety stands,
My name is written on His hands."
Because of the finished work, we have a high Priest in Heaven. God, therefore, does not see our sins and count them against us. What does God see? He sees our priest, His perfect Son, His perfect sacrifice and perfect blood! He sees our Priest's entire perfections and is more than satisfied with Him.
Yes indeed, God wants us to confess our sins, but we are not to make them the focus of our life. Instead, He wants us to focus on Christ and His finished work! By doing so, we have the surest way to grow in grace
And that's the Gospel Truth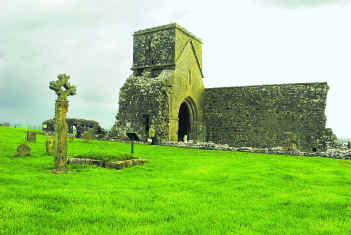 The Wednesday Word, June 3, 2009: 'The Priest Who Brings Us to God'
Let me ask you a question. Are you more conscious of your sins than you are of the fact that theyhave already been paid for and taken away? Too much focus on self is unhealthy! As gospel driven believers we need to concentrate, not on our sins, but on Jesus and the fact that He has paid for them.
The Lamb of God has taken them all away! Our focus now is, therefore, to be centered on Him. It is because of Him alone that we are forgiven, accepted and redeemed children of God!
But there's yet more on which we can center our attention! Not only has Jesus taken away our sins, He has also brought us to God (1 Peter 3:18)! This is good news. I could never get to God by my frail and faulty efforts, but Jesus, by His person and performance has already brought me there. But, there's even more good news to think about than this! He, the Lord Jesus as our Great High Priest is at this precise moment exercising His ministry for our benefit! As our penal substitute He bought us for God and as our High Priest He has brought us to God. By the ministry of His priesthood, He now sustains, keeps, maintains and protects every one of His blood bought people.
Our High Priest has now given us free and open access to the Father. Someone asks, "Exactly how near has He actually brought us to the Father?" The Hymn writer answers that question well when He says,
"So near so very near to God
I nearer cannot be
For in the person of His Son
I am as near as He."
We are brought to God "in Christ". Peter tells us, "For Christ also hath once suffered for sins, the just for the unjust, that He might bring us to God" (1 Pet. 3:18). We are a redeemed people whom He has purchased for Himself so that we would be with Him forever. Jesus, speaking to the disciples, romised it like this, "that where I am, there ye may be also"(John 14:3). We, therefore, will lose this nearness to God only when Christ loses His ----and that will never happen---for He is God manifest in the flesh. We may fail, fall and act with inconsistency---we say this to our shame, but our High Priest retains our nearness to God! The religious, self-righteous man rejects this statement. However, the truth is that access to God is not founded upon any Law or system based upon our performance. Our nearness to God is based on Christ and His performance alone.
God values the finished work and person of His Son and our faith rests on the fact that God sees Him and is satisfied. It is impossible that God will ever slight the sacrifice and person of His precious Son. In virtue of the doing and dying of Jesus, God acts in our favor, according to the value He puts on Christ's work and person!
Christ by His shed blood has purchased nearness to God for us. By divine grace, Christ now exercises His priesthood as He ever-lives to intercede for us at the right hand of the Father (Hebrews 7:25). As our Prophet, Priest and King, He applies His word to us and, in the face of every trial, difficulty, heartache and suffering, leads us on to our destiny.
We are perfectly suited to having Christ as our Priest for we always need Him! There is never a moment when we are so perfect in ourselves that we can dismiss Him. In His wisdom, God, knowing what we are like, has provided us with the perfect Priest who ever lives in His presence, so that we would be sustained and kept by grace.
Our greatest danger is that we quickly forget the gospel. Our natural tendency is to do just that. We must, therefore, constantly live in the light of the finished work. The more we count on the fact that we have the Father's forgiveness and that Christ alone is our righteousness, the more sin and its effects will lose their grip on us.
And that's the Gospel Truth

The Wednesday Word, June 10, 2009: So Jesus Never Claimed to Be God? Part 1
Every so often some 'smart alec' gets on TV and claims that the early Christians did not consider Jesus to be God. "This belief", they say, "started some 400 years after the gospel events transpired. "And", they continue, "Jesus himself never once claimed to be God. All he said was that he was the Son of God!"
What are we to say in the face of such onslaughts? Are they true? Did Jesus ever claim to be God? Did the early Church believe that He was God? The answers are in the scriptures. Take the question about whether or not Jesus ever claimed to be God. Did you know that in John's Gospel, chapter five, Jesus makes no less than 7 claims to being God! ----------------- Not one, but seven claims!
For the next few weeks we will consider each of these claims. If ever we are to be strong in the gospel we need to be established in the grand truth of the Deity of our Lord Jesus Christ.
As we come to the first claim in John 5, we should note that Jesus has just done the 'inexcusable'; He has healed a man on the Sabbath day. This brings Him into direct conflict with the Jewish authorities, and it is during this confrontation Jesus strongly testifies to His deity.
Claim #1;
John 5:16-18 "And therefore did the Jews persecute Jesus, and sought to slay him, because he had done these things on the Sabbath day. But Jesus answered them, My Father worketh hitherto, and I work. Therefore the Jews sought the more to kill him, because he not only had broken the Sabbath, but said also that God was his Father, making himself equal with God."
The Jewish folks were furious because they believed Jesus to be a Sabbath breaker. However, Jesus did not actually break the law of God. The law of God made no specific prohibition against healing sick folk on the Sabbath! But, by healing on the Sabbath, Jesus stepped on ecclesiastical toes and barbequed sacred Jewish cows! The Jews, you see, had gone way beyond Moses and, like all good religionists, had made up their own rules and regulations. They had decided that one couldn't do excessive things like healing on the Sabbath, -----it was wrong simply because they said it was wrong.
I always think the attitude of Christ's enemies was, in one sense, vaguely amusing. Had an angel healed on the Sabbath they would have, no doubt, welcomed him. They would have in no way tried to rebuke or censure him. Angels, of course, would obviously have been exempt from the slavish Jewish adherence to the Sabbath. Sabbath observance was, after all, for men, not angels.
Likewise, God was exempt from Sabbath observance. God can do whatever He pleases, whenever He pleases…. that's one of the advantages of being God! So what was it exactly that now enraged the Jewish leaders? They were incensed because, not only had Jesus healed on the Sabbath, He had had the audacity to claim the same Divine exemption from Sabbath observation as belonged to God. He says, in effect, "My Father can work on the Sabbath and so can I."
God, in actuality, had always been exempt from Sabbath observance in that He had made the Sabbath for man and not for Himself. In fact, He had never stopped working at any time. True, He rested on the first Sabbath, but this rest was only from His works of creation. And ever since that first day of rest, He has been actively involved and working with mankind regardless of what day of the week it is.
This claim to Sabbath exemption was serious enough, but Christ goes even further by referring to God as uniquely being His own Father. To the Jews it was clear that Jesus by this statement had blasphemed for, after all, He was, in their estimation, a mere man and, therefore, in no way equal with God. Think about it, if a man claims equality with the omnipotent Deity then he's claiming to be God.
It would indeed have been a great blasphemy for Jesus Christ to claim to be God ---if he was lying about it! There's no greater blasphemy than that. The Jews said, "You can't claim to be God, that's blasphemy." And of course they were right, anybody who claims to be God, who isn't God, is blaspheming.
Let's face it, when Jesus Christ stood up and said, "I'm equal with God," He was either God or the greatest blasphemer who ever opened his mouth. And when some person comes along and says, "Well, Jesus was just a wonderful human teacher, but not God" you can reply TWADDLE!
And when somebody comes along and says, "He was an elevated human, a great moral example, but not God" you can say "Double Distilled Twaddle!
Don't allow any of this patronizing dribble that says He's a good teacher, but not God.
Good teachers don't claim to be God. Blasphemers do! And God does! There's no middle ground.
The Jews were enraged. That's why the religious leaders of Christ's day were out to kill Him! At least they clearly understood what today's critics do not: they were very clear on this matter; Jesus had claimed to be God. They had heard Him, there was no mistaking Him, there was no ambiguity. Jesus could easily have backed down and averted the ensuing storm by saying, "That's not what I meant." But He didn't! He stood by His statement. Both He and His audience knew what He had said.
It is only if one dismisses the clear statements of Jesus that one can conclude that He is not God!
Since Jesus was God clothed with humanity, He claimed, therefore, equality with the Father and the divine right to heal and work on the Sabbath.
And that's the Gospel Truth

The Wednesday Word, June 17, 2009: So Jesus Never Claimed to Be God: Part 2
Last week we examined the first of Christ's seven claims to deity made in John 5. His healing of a man who had been crippled for 38 years occasioned these assertions. The poor man had been sick longer than Jesus had been on earth, but Jesus healed Him and, surprise, surprise, the Jewish leaders took offense. Blistering with anger because of this Sabbath day healing, they placed Jesus firmly in the crosshairs of their fury. Christ, however, the master strategist, used this occasion to declare His equality with the Father by first of all, claiming the same divine exemption for Sabbath keeping as was enjoyed by God. This was a clear declaration of His deity. (If you missed this particular W.W. please request a copy). Now for the second claim
Claim #2
Vs 19 "Then answered Jesus and said unto them, Verily, verily, I say unto you, The Son can do nothing of himself, but what he seeth the Father do: for what things soever he doeth, these also doeth the Son likewise."
At first reading this does not seem to be a claim to equality with God. In fact it seems just the opposite. However, this verse is no admission of inferiority to the Father! When we read this verse along with verse 30 we get further insight into what Jesus is saying for He says, "I can of mine own self do nothing: -------------because I seek not mine own will, but the will of the Father which hath sent me.
When Jesus says, "The Son can do nothing of himself." He is saying, "The Son cannot act independently of the Father." And why could He not? Because His will was absolutely one with the Father's! This is not a declaration of any lack or inferiority; rather it was a declaration of equality and oneness with the Father!
"But" says someone, "Jesus said that he could not do anything of Himself. Surely this means that he is not God?" Not at all! When God says there are things that He cannot do, does it make Him less than God? For example God says that He cannot lie ------is this an admission of a deficiency? When He says He cannot deny Himself, is this an admission of insufficiency? Of course not! So when Jesus says He can do nothing of Himself, He is not declaring an inability, but rather declaring an absolute unity with the Father.
This of course makes perfect sense! Since He is God then His will must be exactly the same as the Father's. If not, there would be two absolute, but conflicting wills, which means that there would be, in that case, two opposing Gods. Both logic and Scripture insist, however, that there is no such thing as two supreme beings.
It was because the Lord Jesus was the Son of God that His will was totally aligned and immersed with the Father's. How beautiful the Lord Christ is in comparison to us. The bias of our will is to forge independence from God. It is only God's grace working in us that motivates us to seek God's perfect will. But Jesus' will was always that of the Father's.
This set Jesus apart! He never acted independently from the Father. He was always in perfect subjection to the Father. There was no self-will in Him which had to be broken. >From start to finish He was in total agreement with the One who sent Him. His first recorded utterance defined His purpose when He declared that He must be about his Father's business?'' His ministry was characterized by words like, "My food is to do the will of him that sent me." And, in Gethsemane, as He nears the cross, in the garden, with face covered in bloody sweat we hear Him pray, "Not my will, but thine be done."
Let's then, in the light of this, look at this scripture in John 5 more closely, "The Son can do nothing of himself, but what he seeth the Father do: for what things soever he doeth, these also doeth the Son likewise." What an extraordinary claim! In effect what Christ Jesus is saying is, "My deeds are divine deeds. I cannot do anything based on my own agenda for I have no agenda apart from the Father's. I see what My Father is doing and I do exactly the same things."
Think about it, if someone came up to you saying, "I can't do anything by myself for I am so at one with God that I have only one will and that is his will. And in fact, I can do everything God does and in just the same way as He does it!" Oh yeah? Send for the men in white coats!
But that's exactly what Jesus claimed. Now, if someone is going to do everything God does exactly the way God does it, then, of a necessity, he would have to be God. And that's who Jesus claimed to be! He did nothing of Himself; in other words He has no separate interests or will apart from the Father's. Whatever the Father did Christ did. But more than that, He not only did the same things the Father did, but also did them in exactly the same way the Father did.
If a friend made this claim to you, you'd definitely dispatch him to the funny farm. And we've got to face the same thing about Jesus. It's not enough to get sentimental about Him and say that he was a wonderful man. If He was not God, He's a fraud and anything but wonderful. If He was not God he was not good, He was indeed mad or evil!
And that's the Gospel Truth
The Wednesday Word, June 24, 2009: So Jesus Never Claimed to Be God: Part 3
In our previous WWs, in this series, we saw how the Lord Jesus healed a man who had been, for 38 years, lying in a hopeless condition by the pool of Bethesda. Then Jesus arrived, walked into the waiting helpless sea of humanity, singled out the man and with healing power commanded him to take up his bed and walk. But all was not well and good. These things, you remember, happened on the Sabbath and an immediate fury of religion ensued. Christ and the religious Jews were brought into direct confrontation and as an outgrowth of this confrontation, Christ laid claim to being no less than God almighty, not once, but seven times. Today we consider His third claim to deity found in this passage.
Claim #3
John 5:21 "For as the Father raises up the dead, and quickens (gives life to) them; even so the Son quickens whom he will."
Here again, Christ claims equality with the Father. Can you imagine what this must have done to those Jewish folks who heard Him say this? Boldly He asserts, "As God raises up the dead, so do I." What a statement!
The raising of the dead and giving them life is the absolute prerogative of God. Only God has the power to give physical life. The Jewish listeners knew this. They knew that Genesis tells of how He breathed into man and the man became a living soul. They knew that in Deuteronomy 32:39, God says, "I kill and I make alive.
Notice the stunning claims of Jesus, not only does he claim to raise the dead, but He also claims to raise them as a result of His own will. Now if that isn't a claim to Deity I don't know what is! We cannot ignore His claims and call him a good teacher but not God. No good teacher makes fantastic statements like these unless they are true. Let's face it, if Christ was not God he was a scurrilous evildoer!
But of course, as they say, the proof of the pudding is in the eating! Did Christ raise the dead? Yes He did! "Ah, but" you say, "So did the prophets and the disciples." This is very true, they raised the dead, but only as instruments of God. Never once did they do it as a result of their own absolute will and power.
Here's the truth of the matter --------------- God's will and the will of Christ are one and the same. God is sovereign in this matter of whom He raises from the dead and so is Christ---and there is never a conflict: they are one! This sets Christ apart from every other religious teacher. Do you know of any religious leader from any century who by his own sovereign will raised the dead? I know of none.
"Yes but I have a problem believing all that stuff about Jesus raising the dead" says one. You do? Well rather than debate about miracles in general, I'd ask you to consider Christ's last and greatest miracle---His own resurrection!
How do you answer the evidence for that? Since Christ arose from the dead by His own power I have no problem believing that He can raise anyone He wants to from the dead! (See John 10:17-18).
Concerning Christ's power to give life to the dead Charles Alexander writes,
In these words Christ claims for Himself the ultimate mark of deity, "whom he will." To raise the dead is to be the Lord of Creation. ----The raising of the physically dead, truly is a work in which men like Elijah, Elisha, Peter and Paul have participated, but not in the sense in which Christ here speaks. They did not raise whom they would, but only those whom the sovereignty of Christ determined, Of a divine Person only could it be said, "He makes alive those whom He wills to make alive." So the Son "quickens whom He will."
Charles Alexander: Spiritual Exposition of the Gospel of John
No believer can ever put Jesus Christ on a par with Mohammed, Buddha, the Virgin Mary, Moses or any religious leader from any period of time. Apart from that, none of those people ever claimed to be God, none of them raised the dead by their own will.
As believers we must accept and hold to the truth of the deity of Christ. To believe that Jesus was merely a good teacher who gave us excellent moral standards and ethics is not enough. Jesus himself does not allow us that privilege. He unashamedly claimed to be God!
And that the Gospel Truth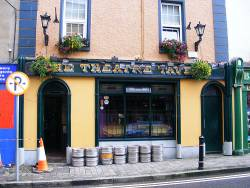 The Wednesday Word, July 8, 2009: So Jesus Never Claimed to Be God? Part 4
Claim #4
John 5: 22 "For the Father judges no man, but has committed all judgment unto the Son:"
When Christ Jesus made this declaration, he was again telling us that He is God. Judgment is God's domain. Indeed, the Old Testament tells us that it is the Lord God Who is the judge of all the earth (Gen 18:25). In telling His audience that all judgment had been committed to Him Christ made an unashamed claim to deity.
Let me explain; in America, it seems that no two judges agree on anything. On legal rulings, one has one view, and another has quite a different judgment. This is commonplace! But notice how Christ Jesus claims that God had turned over all judgment to Him. ---He's, therefore, saying, "As God sees things, I see things, I have the mind of God in all things and in every detail." This again is a claim to deity! Jesus is claiming that God has committed all judgment to him and is, therefore, saying that God is perfectly confident that their judgment is and will be one and the same. There will be no disagreement between them nor can there be for they are one!
The genius of turning over all judgment to Christ is this, Jesus is both fully human and fully God. He is the sovereign Christ uniquely positioned to see all things from both sides. Remember this, there will be a man on the Judgment throne of God, albeit the God/Man, but a man nonetheless. It will be a man before whom all the nations of the earth will be commanded to appear. This perfect man was, in His life on earth, subject to all the frustrations of human limitations and, therefore, will fully understand all whom He will judge. And in this we see Divine astuteness, for someone, in that day, might complain and say, "What right has God to judge me! He's never walked in my shoes!" Then someone says, "Ah but yes He has walked in them. He knows what its like to be human with all its frustrations and disadvantages."
If any body had disadvantages in life it was the Lord Jesus! He started his life in a cattle shed in a feeding trough for animals. As an infant the political powers tried to kill him, forcing His family to become refugees in Egypt. He knows all about being rejected, misunderstood and betrayed. He has gone through the full gamut of human experience. In fact, His life was so filled with suffering that he is called the man of sorrows (Isaiah 53:3).
But He is not merely a man, He is the God/Man and being that He is God, it means that He knows all the facts and all the motives for all the actions of those He is to Judge. He sees the hearts, the secret plans and goals and the hidden intentions behind what is said and done. What a perfect Judge he will make.
This claim to have judgment entrusted to Him is a very powerful claim to Deity. In 1 Chronicle 16:33 we read that Yahweh "cometh to judge the earth." What Jesus was saying was, "By the way folks I'm the one who is going to be the end time judge--- I'm Yahweh" We can't ignore this kind of thing! Either this man Jesus is God or He's nuts.
It should also be noted that Jesus carried this teaching of being the end time Judge all the way through to the end of His ministry. Listen to what he tells his listeners shortly before the cross. He says,
"When the Son of man shall come in his glory, and all the holy angels with him, then shall he sit upon the throne of his glory: And before him shall be gathered all nations: and he shall separate them one from another, as a shepherd divides his sheep from the goats: And he shall set the sheep on his right hand, but the goats on the left. (Matthew 25:31-33).
Christ's claim of being the Judge of the whole earth, therefore, once more exposes the ignorance of those who make the silly claim that nowhere in the Bible did Jesus ever say He was God.
And that's the Gospel Truth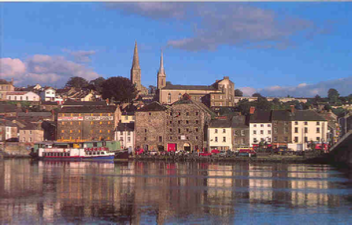 The Wednesday Word, July 22, 2009: So Jesus Never Claimed to Be God? Part 5
John 5:23 "That all men should honor the Son, even as they honor the Father. He that honors not the Son honors not the Father which hath sent him.
The Greek word which we render 'honor' means 'to fix a value on'. Jesus is, therefore, saying, "Whatever value you place on God-- place the same value on me." This again is an obvious claim to being God. Think about it----how highly do you value God? Then value Jesus in just the same way! That's what Christ teaches! But that's preposterous and blasphemous unless, however, Christ is actually God.
To understand the power of what the Lord is teaching in this verse, we should remember that the God of the Bible declares that He will not share His Glory with anyone else. We read,
"I am the LORD: that is my name: and my glory will I not give to another," (Isaiah. 42:8).
Yet here in John 5:23 Jesus is deliberately claiming equality with God by demanding the honor which should go to God alone. So you see how it is an impossibility to say that Jesus was the Son of God but not God.
Jesus teaches that when we honor the Son, we are to give him the same honor that we give the Father. The cults and Christ rejecters are judged guilty by this verse--------cults such as the JW's think in terms of "Here's God and here's man and Jesus is somewhere in between them. He is higher than man but, lower than God!" But Jesus teaches no such thing. What these cults do not realize is that since Christ is God, to refuse to honor Him as such is to entirely fail to honor the God they erroneously claim to love.
Listen to Christ's words again, "That all men should honor the Son, even as they honor the Father. He that honors not the Son honors not the Father which hath sent him."
Some scholars tell us that this word 'honor' can also mean 'worship'. According to Robertson,
'Jesus claims here the same right to worship from men that the Father has. Dishonoring Jesus is dishonoring the Father who sent him. There is small comfort here for those who praise Jesus as teacher and yet deny his claims to worship.'
Robertson's Word Pictures of the New Testament.
Any way we look at it, this statement of Christ's is totally scandalous if He is not God. If He is not God He ought to be condemned as a malignant evildoer. Here He is demanding that we honor and worship Him the same way we would the Father. If He is not God in human flesh appearing then He is telling us all to commit idolatry! So away, once and for all, with these patronizing notions that He was a good teacher, but not God. If He's not God, He's a fraud! -------------If He is God, worship Him, trust Him and follow Him.
So Jesus was a great teacher but not God? How can he be a great teacher and say things like this? If He's not God he's talking drivel and no great teacher talks drivel! Yet people still foolishly insist that Jesus made no claim to Deity. They, as one old time preacher said, "Rejoice in their power to rectify the mistakes and errors in the words of Jesus." But, let's say it again, if He's not God, He's a fraud!
The Lord Jesus Christ, who was God manifest in the flesh, requires us to honor Him as we honor the Father. So, when a person says Jesus Christ is not God, he's not only dishonoring the Son, but also dishonoring the Father.
And That's the Gospel Truth
The Wednesday Word, July 29, 2009: So Jesus Never Claimed to be God? Part 6
n John 5: 26 Jesus said, "For as the Father hath life in himself; so hath he given to the Son to have life in himself;"
These are the babblings of a raving 'loony bin' or else they are the very words of God incarnate. They are so extreme that they preclude and prohibit all possibility of neutrality on our part.
Read again what the Master taught, "For as the Father hath life in himself; so hath he given to the Son to have life in himself;"
Imagine, for a moment, if your pastor got up in front of the church one Sunday and said, "In just the same way God has life in Himself so I have life in myself." Would you buy it? Would you believe him for even one second? Of course not! No one would believe him for we all know that life is not inherent to any of us. We know that our life is derived and dependent: it is derived from our parents and dependant upon God to sustain it.
But Jesus claims that His life is derived from no one; it is inherent and uncreated; He has it in Himself! It is the same self-existent life that is in the Father. What an outrageous claim for Him to make! There is only one individual in this universe Who is self-existent, whose life is from Himself eternally and that is the almighty God. He alone is self-existent. What stunned Christ's audience was that Jesus was saying, "For as the Father has self existence, so hath he given to the Son to have self existence."
Do you see how radical this man Jesus is? Do you see how silly it is to say that He never claimed to be God? Christ Jesus refuses to allow us to play sentimental games with Him by saying He was great, but not God. To have life in oneself is to be the source and fountain of life. God alone is this source of life and Christ claims this same attribute for Himself. We must face it, either Jesus is God incarnate or a seriously deluded or evil man.
William Temple a former archbishop of Canterbury once made a very telling statement. Referring to the liberal theologians who dilute Christ's identity he said, "At their worst the liberals scale down the imperial mind of Christ to the level of a well meaning Sunday school teacher. The liberal Jesus is not nearly big enough to explain Christianity." He then said, "Why any man should have troubled to crucify the Christ of liberal Protestantism has always been a mystery. Who would bother to crucify someone who claimed only to be a teacher? But our Lord claimed a great deal more than that. He claimed to be the Jehovah of the Old Testament. He claimed to be God and when he called God his own Father, they knew that he was making the claim of equality with God, and therefore they crucified him."
The gospel believer, however, does not have to be persuaded that his Savior and Master is his God. For the gospel believer, Christ Jesus, the God /Man, is the altogether glorious one in human flesh appearing. In His majestic person, He surpasses everything that can be said to be glorious. He is far above all principality, and power, and might, and dominion, and every name that is named, not only in this world, but also in that which is to come. The Father "hath highly exalted him, and given him a name which is above every name, that at the name of Jesus every knee should bow, of things in heaven, and of things on earth, and of things under the earth."
Christ claimed to be God. To reject Him as God is to call Him a liar or a lunatic. Conversely, to hold to His deity is a vital gospel practice. Spurgeon nailed it when he said "-----look to Christ as God. If you would be saved, believe him to be God over all, blessed forever. Bow before him, and accept him as being "Very God of very God," for if you do not, you have no part in him.
And that's the Gospel Truth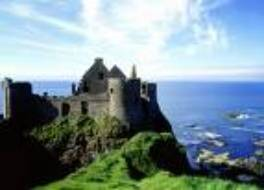 The Wednesday Word, Aug. 19, 2009: So Jesus never claimed to be God? Part 7
V 28-29 "Marvel not at this: for the hour is coming, in which all that are in the graves shall hear his voice, and shall come forth; --------.
Again we have to face it, if Jesus Christ is not God He should be totally shunned. In this scripture He claims to have the ability and authority to raise the dead! But wait a minute, only God can raise the dead and keep them alive eternally. If Christ, therefore, is not God, He's a fraud. Imagine any preacher saying that at the end of the age the dead will hear his voice! That's pretty far-fetched! Then imagine if he goes on to say that as a result of hearing His voice, the dead will rise from the grave. To assert this is to be whacked to the max! But, this is exactly what Christ claimed. This claim is sheer, unadulterated, arrogant insanity------unless, that is, it is true. And Jesus says "Marvel not" Marvel not? John Trapp says;
'And yet who can but marvel at this great mystery of godliness, whereat angels stand amazed? ----It is truly affirmed of Christ that he is created and uncreated, without beginning and yet began in time, a Jew according to the flesh, and yet God blessed for ever."
John Trapp: Commentaries.
Was Jesus telling the truth or lying when He made this and the six preceding claims to deity? If he was lying then he was either monstrously evil or "away with the fairies". The mental asylums are filled with people who think they are God, Napoleon, the Wizard of Oz and the like and a psychiatric hospital would have been a fitting place for Jesus if He were not God in human flesh.
However, these 7 claims in John 5 are proof positive that Jesus claimed to be God. Only God and God only can talk this way and make such claims. How say you?
In these 7 claims, Jesus, if you like, is giving His testimony! He took a stand as to who He is! We likewise are called to take a stand for Him, His identity and His gospel. No Christian is exempt!
One of the most famous stands for truth made in Church history is the one made by Martin Luther. After Luther had come to an understanding of salvation by grace alone through faith alone in Christ alone, the hatred of Rome was kindled against him. They summoned him to 'The Diet of Worms' in Germany.
His writings were placed on a table and Luther was asked, "Are these books yours?" Then he was asked, "Do you renounce them?"
Now in those days when one gave one's answer and it was not correct, one frequently wound up as bird food hanging from a scaffold and so a certain amount of care had to exercised in his response. Besides that, Luther had thought that he had come to the Diet of Worms to explain what he believed and this question about recanting was unexpected. Luther, therefore, asked for time to frame his response. He was given twenty-four hours.
The next day Luther returned to the assembly and was asked the same two questions. His lawyer advised him, "You better not answer until you've examined all of the books on the table because they may have inserted a heretical writing among them and then you would lose your life because of someone else's book."
So Luther said, "Tell me what the books are." They called off the name of the books and as it transpired no heretical books had been added. And so, therefore, Luther replied, "Yes, they're all mine." Then they asked, "Do you renounce them?" Luther answered to the effect that since popes and counsels had erred and might err again that he was bound fast by his conscious to the word of God and he, therefore, could not and would not recant. Being pressed again as to whether he stood by his writings on the gospel he replied,
"I can do no other. Here I stand. God help me. Amen."
Likewise, we can do no other than take our stand for Jesus the Christ!
Is He God manifest in the flesh? Then tell others about the good news that God Himself has come in the person of His Son to ransom and redeem ruined sinners.
God help us—we can do no other!
And that's the Gospel Truth
Thanks for the many encouraging emails concerning the series "So Jesus Never Claimed to Be God?" This week we continue with more on the vital gospel truth of the Deity of Christ.
The Wednesday Word, Aug. 26, 2009: The Real Jesus!
The Scottish preacher of another generation, Graham Scroggie, claimed that the final battle of the Christian age would rage around the deity of the Lord Jesus Christ! I believe this battle has already commenced. As true believers we must, therefore, hold, defend and propagate the truth that the full revelation of the Almighty God Himself is in Christ alone. It is Jesus, the Lord from heaven, who is above all and over all (John 3:31.) He is the fullness of the Godhead bodily (Colossians 2:9). He has and is both the wisdom and the power of God (1 Cor 1:24). In Him dwells the fullness of the Godhead in all knowledge, power, grace, mercy, truth and holiness.
As gospel driven believers it is our privilege to propagate the message that the Lord Jesus possesses all that God is. If people want to know what God has said, we should point them to the words of Jesus. If they want to know how God acts, then study Jesus and see what He has done. Jesus is the unabridged version of God: He is the very mystery of God! Jesus is the full and accurate interpretation of the mind of God. To meet Him is to meet God. To be saved by Him is to be saved by God. He is the final word that God will ever speak about Himself (Heb 1:1-3).
It should be of no surprise, therefore, that He is still despised and rejected by men. The radical Muslims, as they vie for world domination, witness against His deity. The Mormons and Jehovah Witnesses also deny that He is the Mighty God. They do not receive Him as the Lord from Heaven and have, therefore, no authority to teach in His name. In many Christian circles His identity has become blurred. Who then will stand up for Jesus in this generation? Will you?
Paul warned that another Jesus was being preached and accepted, but this Jesus was false. We need to realize that any Jesus less than the Divine/Human Savior in Whom alone is salvation is 'another Jesus' and not the Jesus of the scripture. To present people with a Jesus who never represents himself as the exclusive way to the Father is to present a false Christ. To present a Jesus who is less than God is a betrayal! To present a Jesus whose work is unfinished is a mockery. To present a Jesus who is less than God and whose work must be augmented is a travesty!
According to some 'enlightened' pundits, however, it is not for us to get too specific. "Just love Jesus------it doesn't pay to get too technical, just love Jesus, a created Jesus or a Jesus who is less than God, any Jesus will do! ---Just love Him and everyone else--- that's what it's all about!" ---O hokey pokey hokey! ---------- And indeed they are right, why should it matter which Jesus leads us? After all, God doesn't really care which God we go after. Any old God will do! He didn't mean it in the first commandment when He said, "Thou shalt have no other gods before me." Let's face it, the first commandment is really the first suggestion. Let's not get too doctrinal!
But alas, I am being sarcastic: that previous statement about not getting too doctrinal about God is nonsense. We must have the correct God before us (See Exodus 20:2-3). And by the same token, any old Jesus won't do either. The Jesus of the Scriptures is God manifest in the flesh (1 Timothy 3:16). He is the God/Man. And this same Jesus gave the somber warning in John 8:24, "Unless you believe that I am (HE), you shall die in your sins."
The deity of Christ is an amazingly joyful and life giving truth. It's as amazing to consider that that man who lived in our place was our God. That man who hung on the cross for us was our God. That man who poured out His blood for us was our God. That man who paid our ransom was our God. That man who became a curse for us was our God. That man who became our surety was our God; that man who rose from the dead for us was our God. It is God Himself who has saved us! What a gospel!
Years ago, there was a minister preaching this gospel among English fishermen. His subject was justification because of Christ alone and he was trying to make Christ's work on the cross clear and plain. Finally he asked the men the question, "Now will one of you tell me in your own words what the God/Man, the Lord Jesus did on the cross?" An old fisherman who had been deeply moved by the message, with some tears in his eyes looked up at the preacher and answered, "He swapped with me."
Beloved, the man who swapped with us is our God. Our salvation is in him and in Him alone. This is good news, no indeed; it's the best news!
And that's the Gospel Truth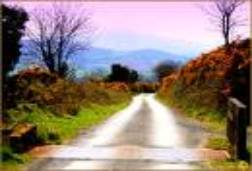 The Wednesday Word, Sept. 2, 2009: In Christ Alone
When Jesus began His ministry, He came preaching the good news of the kingdom. In Him the heavenly authority and sovereign rule of almighty God had arrived in human form. This is very good news indeed! In Christ, the Creator of all things came and walked among men. What a visitation from heaven! What a declaration of who God is and what He is like.
In Christ Jesus, God's thoughts came to earth. The people found His words spellbinding (John 7:15). Even His enemies said, "Never man spake like this man" (John 7:46). And it was no wonder for words of the Father, full of grace and majesty, poured from His inmost being (John 7:16).
In Christ Jesus, God's absolutes came to earth. Much to the annoyance of many, both then and now, Jesus was both exclusive and intolerant. He tolerated no way to heaven other than Himself saying, "I am the Way, the truth, and the Life: no man comes to the Father, but by me" (John 14:6). He excluded all doors to heaven other than Himself saying "I am the door"(John 10:9). And is it any wonder? For,
"There was no other good enough
To bear the price of sin
He only could unlock the door
Of heaven and let us in"
In Christ Jesus the saving power of God came to earth! Jesus presents Himself, not as one among many alternatives, but as the only one who is "mighty to save" (Isa 63:1). He is the only one "able also to save them to the uttermost; that come unto God by Him" (Hebrews 7:25). He is the only one who has lived, died and risen again as the sinless substitute. He is our only hope for He is the only one who has satisfied God's just and reasonable demands for perfection and righteousness. Christ alone is God's provision for ruined and lost sinners. What a shelter, what a Savior!
In Christ, God's love came to earth. It is in Christ that we see God's love for the helpless for He received sinners and ate with them (Luke 15:2). This should be of no surprise since He came to seek and to save that which was lost (Luke 19:10). However, the fullest demonstration of His love comes to us at the cross. God didn't just say He loved us; He, as the representative man, went to the cross and was deluged by floods of wrath that should have come on us. What astonishing love! He who knew no sin became sin that we might become the righteousness of God in Him (2 Corinthians 5:21). What "amazing love, so immense and so free."
In Christ alone we see the majesty of God as He rose from the grave triumphing over death. In Christ alone we see our perfect all-sufficient priest who ever lives to make intercession for us (Romans 8:34). In Christ alone is good news for all whose righteousness is insufficient to bring them to God. In Christ alone, God's thoughts towards us are thoughts of peace and grace, not thoughts of fury and anger. In Christ alone there is goodwill toward man. In Christ alone, God's undeserved, unearned and unmerited favor has come to us. In Christ alone we see that our salvation is not bound up in how much we love God, but in how much He loves us. In Christ alone we see that it is not our commitment to God which saves us but His commitment to us.
And That's the Gospel Truth
The Wednesday Word, Sept. 16, 2009: The Gospel and the Troubling Teachings of Jesus
Samuel Johnson, the great 18th century sage, was once asked if the hard to understand passages of the Bible troubled him; he replied, 'No'. He went on to say that, to the contrary, it was the things in the Bible which he did understand that caused him much alarm.
In the teachings of Jesus we find many things that are both troubling and alarming For example, a learned lawyer once asked Jesus the question, "Master, which is the great commandment in the law?" In other words, what is the most important thing taught by God? Jesus replied,
"Thou shalt love the Lord thy God with all thy heart, and with all thy soul, and with all thy mind. This is the first and great commandment " (Matthew 22:36-38).
I don't suppose any of us have at all times loved God with all our hearts and mind. That's troubling!
Then remember one day when another lawyer put Christ to the test, saying, "Master, what shall I do to inherit eternal life?" (Luke 10:25). Jesus, knowing this was a set up, turned the question right back on the fellow asking, 'What is written in the law? How do you read?' The lawyer answered, 'Thou shalt love the Lord thy God with all thy heart, and with all thy soul, and with all thy strength, and with all thy mind; and thy neighbor as thyself."' Then Jesus responded, "You have answered correctly; this do, and you will live" (Luke 10:26-28).
Do this, and you will live! —That's troubling!
We sometimes forget that our gracious Savior loved the Law. In a prophecy about Christ, in the book of Isaiah, we read that, when he would come, He would magnify the law and make it honorable (Isaiah 42:21). When we magnify an object the object does not change, it merely becomes larger in our perception. The object now has more clarity. When Christ magnified the law, He, therefore, made its meaning clearer. But, with more clarity on God's standards comes more trouble and more conviction!
The first great commandment, about loving the Lord with all our heart, soul and mind" is troubling enough, but Christ magnified it by saying, "He who loveth father or mother more than Me is not worthy of Me; and he who loveth son or daughter more than Me is not worthy of Me" (Matthew 10:37). His words are an indictment against us all. According to Jesus, if family affections compete with our loyalty to Him we are not worthy of Him! This is radical to the extreme, but it gives a graphic picture of what it is to love God with all our heart! That's troubling! (See also the impossibility of serving money and material comforts (Matthew 6:24) and for the need of willingness in Christ's followers to forsake all (Luke 14:33).
Jesus, who knows the hearts of all men, knows that the nearer anything is to our heart, the more dangerous it can become as it rivals our love for Him. Christ allows no rivals! It is not that affections are evil things, but everything that ties us to this earth must pale to insignificance in comparison to our love for Him. That's troubling!
In the light of this, I defy anyone to say that they have ever kept the first commandment perfectly! Everyone has failed, everyone, that is, apart from Jesus. Jesus alone lived a life of perfect obedience to every wish and command of God. He declared,
"I seek not My own will but the will of Him who sent Me" (John 5:30) and, "My food is to do the will of Him who sent me" (John 4:34).
These are the words of our substitute redeemer. And thank God for them! For Jesus, doing the will of God was as delightful and enjoyable as a good meal to a hungry man. His was a life which embodied and fulfilled the first commandment. He was the human demonstration of total love for God. He was both truth and love made flesh!
We as God's creatures are called upon to render the same kind of total love and loyalty to God. That's troubling, for none of us has ever been capable of giving God this kind of love or commitment! We are thus discovered to be lawbreakers and deserving of the death penalty. But, here's the good news. Jesus has both lived and died for wretched failures like us. He has taken responsibly for people like us whose best efforts at keeping that first commandment have utterly failed.
God does not bring any charge against His elect (Rom 8:33). This is good news! We are declared not guilty because of the blood of Christ. This is gospel! The very One who has the right to condemn us, chose instead to die for us and is risen at the Father's right hand to be our entire righteousness! By faith alone we embrace Him and receive His perfections as our own. Christ lived and died as the substitute for ruined sinners. And while yes it is true that we want to love God with all our hearts, we do not live in condemnation when we fail to do so. Furthermore, we are not trying to gain eternal life by loving God, but we love Him because we have already obtained full salvation through the doing and dying of our substitute, the Lord Jesus Christ.
And that's the Gospel Truth
The Wednesday Word, Oct. 7, 2009: We Have a Great High Priest
Hebrews 4:14: Seeing then that we have a great high priest, that is passed into the heavens, Jesus the Son of God, let us hold fast our profession.
We so very often miss the "little big" phrases of Scripture. There is one of them in Heb 4:14: it says, "We have."------- Did you notice it? "Seeing then that we have a great high priest." Now, suppose the scripture said, "Seeing then that there is a great high priest" would that make a difference? Indeed it would! So what's the difference? The difference is one of possession. It's a comfort to know of the possibility of a high priest somewhere out there, but this verse takes us way beyond that! "We have a great high priest." He's ours. We have Him and He has us!
He's a high priest filled with love, grace and sympathy for His purchased possession. He's the great high priest who was slain but who is now seated on the throne of grace and majesty. He's the great high priest who ever lives to apply the benefits of His atonement to us. He's the great high priest who brings us into the presence of God. He's the great high priest who lifts us to the throne of grace. He's the great high priest who gives the full knowledge of God. He's the great high priest superior to all the priests of the Old Testament. In the Old Covenant, Israel had many high priests. When one of them died, another would replace him. But our high priest is greater than all these priests and indeed to all other supposed priests for He is not merely the high priest, He is the great high priest. He will never die and will never be replaced (Heb 7:16).
In the Old Testament, the high priests were but "faint types and shadows of Christ," who carried the names of the tribes of Israel upon their breast and shoulders. That the names of the 12 tribes were written on the priest's breastplate emphasized God's love for them; that these names were also upon the shoulders spoke of the strength of God towards and for them! (See Exod 28:6-14; Exod 28:15-29)
Likewise, at this very moment our great High Priest, the Lord Jesus, bears our names with love and strength. What an amazing salvation! What an amazing savior!
"Before the Throne of God above
I have a sure and perfect plea
A great High Priest whose name is love
Who ever lives and pleads for me
My name is graven on His hands
My name is written on His heart
I know that while in Heaven He stands
No tongue can bid me thence depart
No tongue can bid me thence depart
Once a year, under the Law, the high priest went behind the veil and into the holiest of all to sprinkle the blood on the mercy seat (Lev 16). But our great high priest, the Lord Jesus, has passed through the very heavens and has gone into the heavenly sanctuary with His own blood where He represents us in all His glory (Heb 9:24). He has accomplished redemption and has ascended and as we fasten our attention on Him we will have confidence to continue on in the Christian faith. We have a great high priest!
Do you know what it is to have a Great High Priest or is this a mere theory? Are you living in this knowledge or is your life characterized by regret? Are you constantly thinking, "If only I had not made that stupid mistake…or if only I hadn't done that or if I hadn't let down my guard at that time"? Is your past robbing you of today's joy? Then it's time to forget your past! Your great high priest has finished His work----it's over. His blood has cleansed every wicked thing that you have ever done (John 19:30).
You might say, "But you do not know what I have done in the past!"
I don't need to. The blood of Jesus cleanses all sin (I John 1:7). Consider Paul; in a murderous frenzy, he plundered and wasted the early church. I'm sure this was hard for him to forget. But he knew about the shed blood of the Lord Jesus. He knew that his Lord was his great high priest and intercessor. He knew that his sins had been taken away and, as a result, he was able, therefore, to forget those things that lay behind and to press on. He was able to say, "We have a great high priest!
Like Paul, we can forget our past for we have a great high priest. Our past is past. It has been wiped out. It is gone! In Christ we have everything we need! We have a great high priest! Enjoy Him and you will enjoy life!
And that's the Gospel Truth
The Wednesday Word, Oct. 14, 2009: Touched with the Feeling of our Infirmities
Hebrews 4:15, For we have not an high priest which cannot be touched with the feeling of our infirmities;
What a statement! When we reverse it and put it in the positive it reads, "For we have a high priest who can be touched with the feeling of our infirmities." This is unspeakably good news. Who is this sympathetic high priest? He is Jesus our Savior. He's the high priest who is fully and completely human, yet without sin. He alone is the one who has accomplished and finished the sacrificial work of the priesthood. It was Christ alone who went to the cross and accomplished the atonement. Now, we have one finished sacrifice---Calvary. We have one Priest---Christ Jesus. We have one confessional----the Throne of Grace!
And this same priest, the Lord Jesus, is touched, not just by our infirmities, but by the very feeling of them! When we have "dark nights of the soul" where can we go? The answer is, we have a High Priest who understands us and sympathizes with us in every sorrow and trial that life throws at us.
He is the High Priest who has our names written on His heart. He is the one who carries us by His great strength. This same Jesus, the eternal Word made flesh, sympathizes with us. But how can this be? How is it that this great high priest identifies with us? After all, He is the one who made the worlds. He is the radiance and brightness of God's glory. He upholds all things by the word of His power (Heb 1:3).
So, how can He sympathize with us? How can He feel our pain? It's because He was in "all points tempted like as we are, yet without sin. (Heb 4:15)." Now that's a stunning statement. The truth of the matter is this, no man ever suffered like Christ Jesus. He knows what it is like to be tempted and to suffer. Of course He endured the frustrations of human life and the temptations hurled at him by Satan, but these were not the worst of His sufferings. His greatest sufferings were at the cross, and no I don't mean the pain of the nails and the thorns. These pains, horrific as they were, were not the worst part of His misery. The awful trauma for Christ was that there on the cross He became a curse for us. The Father in Heaven cursed Him. The wrath of righteousness fell on Him. At the cross, there was no verbal declaration from heaven, there was no voice declaring, "This is my beloved Son in whom I am well pleased." Instead of the voice of approval, there was the darkness and agony of awful judgment. Instead of a welcome there was rejection and banishment. He was cut off and excommunicated, not for His own sins, but for ours. He was without sin yet He suffered as if he were you and me. In this way He can fully identify with us. He bore our sins (1 Peter 2:24).
"Our fellow sufferer yet retains
A fellow feeling of our pains
And still remembers in the skies
His tears, his agonies and cries."
He is our faithful high priest! He can be touched with the feeling of our infirmities. Who would you rather have help you with your sin and failure, the man who has fallen into sin or the man who has successfully resisted every temptation to sin? In Christ we have a sympathetic High Priest who was tempted, but never yielded to the temptations. On earth He was tempted in all things as we are. At the cross there was no temptation, but He endured the fellowship and consequences of our sin while remaining untainted and sinless. Our sins were reckoned to Him yet He Himself never sinned. However, as our Priest, He somehow experienced the lostness, horror and consequences of our sin. He remembers His earthly experience. He knows who we are and what we have done and He has paid for it! Go to him today, just as you are and bear your heart to him. He can be touched by the feeling of your infirmity!
He who for men their surety stood
And poured on earth His precious blood
Pursues in heaven His mighty plan
The Savior and the friend of man
Though now ascended up on high
He bends on earth a brother's eye;
Partaker of the human name
He knows the frailty of our frame
And that's the Gospel Truth
The Wednesday Word, Oct. 28, 2009: Since we have a High Priest, Let's Use Him!
Hebrews 4:16 Let us therefore come boldly unto the throne of grace, that we may obtain mercy, and find grace to help in time of need.
Everything that Christ does as our Priest flows freely from His finished work—(an ultra- sufficient work that has already been perfectly accomplished). Having redeemed us, He entered into the heavenly Holy of Holies to apply the benefits of His work (Rom 8:33-34). There is, therefore, no improvement that we can offer to that which He has done! Since this is true, we may now come boldly to the throne of grace, that we may obtain mercy and find grace to help in time of need." In other words, since we have a great high priest, we should use Him
But how should we approach Him? According to our verse we are to come 'boldly'. The word 'boldly' means that we are to come with confidence, pouring out our hearts to Him, holding nothing back. It means, "saying it all" with assurance and frankness. It is there, at His throne that we confess our sins, our fears, our hopes and our griefs to the One who is filled with tender compassion for us. Horatius Bonar says,
"Tell the High Priest, not what you desire to be, nor what you ought to be, but what you are. Tell him the honest truth as to your condition at this moment. Confess the impurity of your motives; all the evil that you feel or that you don't feel; your hard-heartedness, your blindness, your unteachableness. Confess everything without reserve. He wants you to come to Him exactly as you are, and not to cherish the vain thought that, by a little waiting, or working, or praying, you can make yourself fit, or that you can persuade Him to make you fit."
Notice how this verse tells us of our freedom in the gospel: under the law, every mouth was shut because of guilt (Romans 3:19), but now, under grace, our mouths are open wide because we have a faithful high priest (Heb 4:16). We may tell Him everything. Since we have this great high priest, we should use Him!
Notice also that our high priest sits on the Throne of Grace. It's not the Throne of Law or Religion. It's not a throne of severe demands and terror. It's not even called the Throne of Majesty although it could have been. If verse 16 had said, "Let us come to the place of enthroned sovereign majesty," we would be afraid to go because we know our flaws, our failings and fallings. "Sin makes cowards of us all." The thought of God the majestic ruler strikes fear into us. He's too great, too big, and too powerful. How wonderful then to read that, the throne of our great Priest/King is called the Throne of Grace. Our God, the one who is grace Himself, the one who is our High Priest is enthroned there. The One who died for us is seated there. It is the one who became our substitute whom we encounter there. It is the one who can be and is touched by the feeling of our infirmities who is headquartered there. Remember this, to go to His Throne, the only 4 things we need to be convinced of are that (1) We have a great high priest (2) we are sinners, (3) our high priest is sympathetic to our case and (4) He freely invites us to come to Him. Since we have Him, we should use Him!
This 'Throne of Grace' is also the dwelling place of mercy for Christ Jesus, our mercy seat, is enthroned there! It is there, in Christ alone that we receive mercy and grace to help in the time of need. This is why we can come freely and without pretending to be what we are not. We have already been accepted apart from our works. What we do or haven't done can neither improve on nor diminish that. Our High Priest knows our failures and He, in spite of what the legalizers tell us, is not recording them (Rom 4:7-8).
Our High Priest is entirely ours, His perfect obedience, His perfect prayer life, worship, sacrifice at Calvary and perfect resurrection are all ours! When He sat down on the throne of grace, He was ours. We are constantly in His thoughts for we are precious to Him. The more we are convinced of these things, the more we will come boldly to Him. Since we have him, we should use Him!
And that's the Gospel Truth

The Wednesday Word, Nov. 4, 2009: The Mighty Saving Priest
Hebrews 7:25, Wherefore he is able also to save them to the uttermost that come unto God by him, seeing he ever liveth to make intercession for them.
Christ Jesus saves to the uttermost---He is able, willing and ready to completely, perfectly and utterly save. His 'uttermost salvation' means that we have salvation to the fullest extent! Since there is nothing beyond the uttermost, there can be nothing lacking in God's salvation through Christ! Christ has removed every power and enemy that has attempted to roadblock our salvation. He saves to the uttermost! But, what does it mean to be saved? Simply put, when we are saved we have salvation. But what is salvation? One of the things that salvation means is that we have been rescued and delivered from imminent danger.
One of the earliest expressions of salvation being equated with deliverance from danger is found in Exodus 14. At that time, Moses and the children of Israel were facing the impassible Red Sea; Pharaoh and his blood-baying army were rapidly closing in for the kill. But faithful Moses said to the people, "Fear ye not! Stand still and see the salvation of the Lord which He will show you today." You know the rest of the story, how that God parted the Red Sea, Israel was delivered and the Egyptians destroyed. At the conclusion of these events we read, "Thus the Lord saved Israel that day, out of the hand of the Egyptians," Salvation and deliverance from danger, therefore, are one and the same.
Salvation may be looked at in three tenses, past , present and future.
The Past
So what danger have we been delivered from? First of all we were delivered from the wrath of God! Wrath is dangerous! However, we have been utterly saved from it because God's wrath has been exhausted on Christ! Christ's blood has already been poured out on Calvary. Our sin has already been punished there. The Law demanded satisfaction for sins, but there was no command which demanded that the sinner provide the needed satisfaction in his own person! Freedom was his if he had a suitable substitute. Today, because of grace alone, we have the satisfactory substitute, the Lord Jesus, who lived and died for us. At the cross, He suffered the whole of divine wrath in our place. There are now, therefore, no charges against us—(Rom 8:1, Rom 4:8). There can, therefore, be no punishment due to us, as Christ has already paid for our crimes in full. He saves to the uttermost!
The Present
Have you ever noticed, however, that our past often filters into our present? That is dangerous! It can lead to despair and depression. Perhaps you are weighed down by an ongoing sense of your guilt and shame. Old sins are casting long shadows. Is there a possibility that you can escape from this? Yes indeed, for Jesus saves to the uttermost! Your failures and sins have been taken away---do you believe that? Tell yourself that! Preach that to yourself! Here's the Gospel Truth------No sin which you have committed needs plague you---it cannot shut you out of Heaven; Christ has died for all your sins and has risen to make intercession for you. However damnable your past iniquities, there is present tense deliverance through your high priest, Christ Jesus! The arm of God's grace is long enough to reach the worst and the vilest thing you have ever done. —Christ Jesus is mighty to save. His blood cleanses us from all sin and clears our conscience. He is saving us to the uttermost!
In salvation, we are also delivered from the control of sin. While rejecting the error of sinless perfection we believe that sin no longer has dominion over us (See Romans 6). We have a living, risen savior/priest, seated in cosmic authority upon His throne of Grace. He is engaged in the work of delivering us from the control of sin. He is saving us to the uttermost! We continue to look to our Priest/King, the crucified Christ to keep breaking the power of sin in our lives.
The Future
There is one final aspect of Salvation which is yet to come. That's when we will be saved from the very presence of sin when we are ushered into the very presence of God Himself. When the Lord returns, our vile bodies will be transformed to bodies of glory (Phil 3:21)! That's our future hope! When this happens we will have been fully delivered; fully saved. He saves us to the uttermost. (For these three aspects of salvation see Titus 2:11-13).
We are blessed today because all our sins are forgiven and done away with in Christ. God does not count our sins against us. Instead, He counts us righteous in Christ. We are blessed because the Lord does not and will not impute sin to us (Rom 4:8). We have been saved to the uttermost, are being saved to the uttermost and will be saved to the uttermost because of one man, the God/Man, Jesus the Christ.
And that's the Gospel Truth
The Wednesday Word, Nov. 11, 2009: The Merciful and Faithful High Priest
Heb 2:17 Wherefore in all things it behooved him to be made like unto his brethren, that he might be a merciful and faithful high priest in things pertaining to God, to make reconciliation for the sins of the people.
The Eternal Word became flesh in order to redeem us. Indeed, our verse says that, "He was made like unto his brethren. " There was an absolute necessity for Christ to become one of us if ever we were to be saved. Consider our predicament; we are on earth and God is in heaven. We are not pure, and God is intensely holy. How then could He look upon us and grant us grace? The gulf separating us from the all-holy and majestic God was so immense and impassible that we were entirely lost. If ever there was to be someone who could span the divide between God and man and rescue us he would have to become low enough to reach the bottom of the pit we were in (Gen. 18:27). He would also have to be high enough to reach the loftiness of the exalted glory of Yahweh (1 Tim. 6:16). Where do we find someone both low enough and high enough at the same time? The answer is in Christ alone, the Great High Priest; He is the only one who could do this.
This great high priest of ours is both merciful and faithful! Mercy is an interesting word which is inseparably linked to the concept of misery. The objects of mercy are those who are in misery. The miserable sue for mercy! In his misery, for example, Blind Bartimaeus cried out, "Jesus son of David have mercy on me" (Mark 10:47). In His mercy, our priest, the Lord Jesus destroyed the eternal miseries of death and the grave for us! In mercy He destroyed the misery of Satan's authority over us us. In mercy He took away the misery and mastery of sin and credited us with His righteousness. He is our champion and the captain of our salvation.
But not only is our high priest merciful, He is also faithful. In His faithfulness He finished His work (John 17:4). In His faithfulness, He brings all the needed gifts and blessings of God to us. In His faithfulness, He is our present help in time of trouble! In His faithfulness, He understands and sympathizes with us. In His faithfulness He helps and strengthens us. Because He is faithful in all things we can easily trust Him (1 Peter 2:6).
Don't be mistaken, there is no access to God without a priest and there is no priest qualified to act on behalf of sinners but Jesus Christ. Unlike other priests, Jesus is perfectly holy. Unlike other priests, He understands all our temptations and struggles. Unlike other priests, He Himself is that one, perfect non-repeatable and finished offering for sin. Unlike other priests, in Him we encounter God. Unlike other priests, He will never die for unlike other priests, He ever lives to make intercession for us. Unlike other priests, mercy and faithfulness meet together in Him. On this point, William Gouge says, "His mercifulness was the ground of His faithfulness and His faithfulness was the evidence of His mercy.
"A Man there is, a real man,
With wounds still gaping wide,
(From which rich streams of blood once ran),
In hands and feet and side.
(Tis no wild fancy of our brains,
No metaphor we speak;
The same dear Man in heaven now reigns,
That suffered for our sake).
This wondrous Man of whom we tell
Is true Almighty God;
He bought our souls from death and hell;
The price, His own heart's blood."
Jesus by His suffering and death has become our merciful and faithful high priest. He has ascended, presented us to the Father and declared us unblameable and perfect. We are saved by His sacrifice for us, not by our sacrifice for Him. We are saved by His faithfulness to us, not by our strivings to be faithful to Him. We are saved by His merciful and faithful commitment to us, not by our failed efforts of total commitment to Him.
And that's the Gospel Truth
The Wednesday Word, Dec. 19, 2009: What Truths Must We Believe to go to Heaven?
There are many great and wonderful truths taught in the Bible, but which of them do we primarily need to rest in order to receive acquittal before God? Take the 'Second Coming ', for example, (1 Thessalonians 4:16-18): that Christ will one day return to this earth in great glory is an excellent truth. In fact, if someone told me that they were a believer, but rejected this truth I would probably question their salvation (1 Jn 3:3). Yet we are not in any sense declared not guilty by believing in the second coming of our Lord.
We believe that Christ ascended into heaven (Eph 4:10) and sat down at the right hand of the majesty on high (Heb 10:12), but wonderful as this truth is, it is not the basis of our justification.
We believe that the Holy Spirit has been sent to earth as the exclusive substitute for Christ (John 14:16-20) and that He is actively calling out a bride for the wonderful Son of God, yet again, believing these things does not cause us to receive right standing before the all-holy and righteous God.
What about the resurrection? Faith looks at the resurrection and sees it as the proof that Christ satisfied the justice of God. Romans 4:25 tells us that He, "...was raised again for our justification.' Faith sees that the resurrection was, therefore, the visible pledge of a justification already accomplished. However, although the resurrection is the proof of our justification, it is not the ground of our acquittal.
So what then is the belief that we need to have in order to be saved? What we need is faith in Christ Jesus, the God/Man, who was crucified on our behalf. It is not merely enough to assent to the fact that He died; we must be possessed by a faith in His person and death. What we need is a faith that Christ, the man who is God, died as our substitute and our propitiation to remove the righteous wrath of the all-holy God. But more than that, the faith that justifies also grasps that Christ Himself is now our only righteousness (Jeremiah 33:16; Romans 1:16-17). Faith sees that no other righteousness other than Christ's admits us to heaven. Faith also sees that no other righteousness is either requested or required (Phil 3:9)!
No one will stand in the presence of God who does not have the righteousness of Christ as their very own. His righteousness is the only perfect righteousness in existence (Isa 11:1-5; Ps 40: 7-8;) and it is given to us as a free gift in the gospel (Rom 5;15-18; Heb 10:9-14). The only way of salvation is in Christ plus nothing. If He and His finished work are not your exclusive hope then, regardless of what else you believe in the Bible, you are lost; you are still under sin, guilt, and condemnation.
Faith, although it receives all the great truths of the Word, always brings us back to Christ crucified as the exclusive ground and basis of our justification. Christ plus nothing received by faith plus nothing is where we stand.
There's a marvelous text in 2 Timothy 1:12 where the apostle says "Nevertheless I'm not ashamed, for I know whom I have believed and am persuaded that he is able to keep that which I've committed unto him against that day." Many years ago, 'Rabbi' Duncan, Professor of Hebrew at New College, Edinburgh, (he was nicknamed Rabbi for he was so steeped in learning), was lecturing in class and they were discussing this particular verse. One of the students cited the text, "I know in whom I have believed and am persuaded." Professor Duncan stopped him and said, "Repeat that text." He said, "I know in whom I have believed," "My dear sir," interrupted Rabbi Duncan, " it's 'I know whom I have believed;'---- you must never let even a preposition come between you and your Savior."
So let's say it again, it is Christ plus nothing received by faith plus nothing that is the true gospel ground.
And that's the Gospel Truth
Go to: